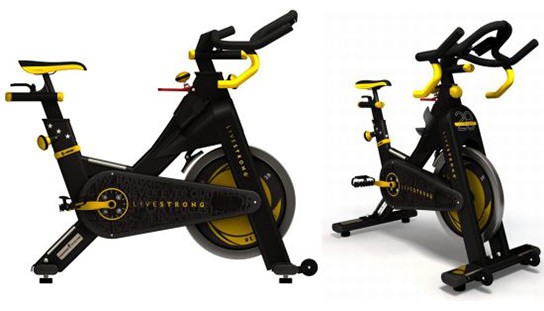 (image credit: Livestrong Fitness) Limited Edition Livestrong LS28IC Indoor Training Cycle | US$1,699.00 | world.livestrongfitness.com
we thought we should spread the word for this. this Limited Edition Livestrong LS28IC Indoor Training Cycle in exclusive yellow and black design is limited to 500 units. it will be on sale next month (January 2011) for $1,699, in which $1,000 of the sale will goes to Livestrong Foundation, a foundation founded by cancer survivor and champion cyclist Lance Amrstrong.
there are some subtle meanings to some aspect of this training cycle, for example the the number '28' on the front represents the 28 million people living with cancer and the seven stars on the seat post represent Armstrong's record-breaking seven Tour de France wins. it will come with a Certificate of Authenticity and an autographed picture of lance Armstrong.
if you in the process of looking for a training cycle, why not do your bid to contribute to a more meaningful cause at the same time? besides, the training cycle does look cool. don't you think so?
via BornRich