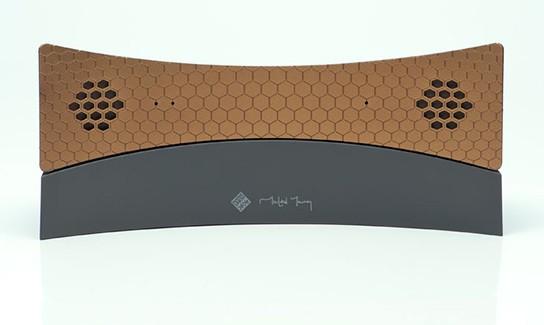 (photo credit: nativeunion.com) Native Union Moshi Moshi 04 | £150.00 | www.nativeunion.com
guess what is this? if you guessed 'speakers', you are almost right. essentially, it is a Bluetooth-enabled speakers from Native Union Moshi Moshi series, simply called Moshi Moshi 04. beside's looking neat, the Moshi Moshi 04 Bluetooth speakers lets you pair and answer calls on two different Bluetooth devices.
the use of Moshi Moshi 04 is not limited to mobile or smart phones. it can connects to Bluetooth-enabled laptop where you can use it for VoIP Internet calls. it will also works as a Bluetooth stereo speakers and a noise-reduction conference call unit.
i am guessing this one will be a perfect match for those who are constantly on mobile for conference calls. so your hands can be free to do something else, like taking a sip of water, maybe?