Folks, this is what the wheels of the carbon fiber-bodied Ford GT looks like if you picked them as an option. Ford GT is the second Ford Performance ride to be offered with carbon fiber wheels and this new iteration will be more recognizable as carbon fiber as it is offered in new clear-coated, bare carbon finish, thus allowing the beauty of the weave to show. The natural weave also provide a matching look to the Ford GT's carbon finish sills, fascia and extractor – if you have also selected those options. The wheels boast new advanced fiber and resin compounds, which allows more intricate design to be formed, are made by Carbon Revolution.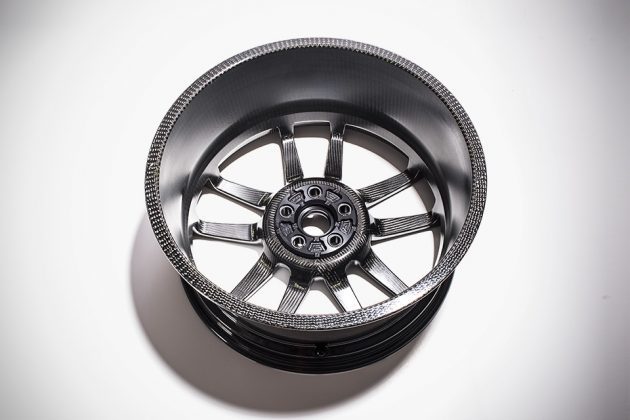 Besides the obvious like looking fabulous and as a symbol of racing, carbon fiber wheels are significantly lighter, weighing over 2 lbs lesser than the stock 10-spoke forged aluminum wheels, which leads to a reduction in overall vehicle weight that benefits areas like acceleration and braking. And being inherently stronger, it also reduces rotational inertia and unsprung weight, which in turn improves suspension performance, ride quality and overall handling. Carbon fiber wheels also bring about a quieter ride since the dense, inert nature of the material will not create as much noise, vibration and harshness (NVH).
Last but not the least, the fact that Ford dedicated an entire press release to this next-gen Carbon Fiber Wheels goes to show that the automaker really wants would-be carbon-bodied Ford GT owners to seriously considering picking up this option. We do not how much more you would be paying, but considering the price you will be dropping for the car (which is about 100 grand, we believe), the wheels of the price shouldn't bother you much.