If mobile phone reception is the bane of your life and you live in a house where you constantly have to do the old arm extension/wave around dance in the desperate hunt for even a single bar of mobile phone signal, then prepare to rejoice courtesy of the LiGo BlueWave Mobile Hub. This devilishly clever piece of kit will make those dreaded mobile phone "dead-spots" a thing of the past and allow you to make and receive mobile phone calls via your house phones.
The LiGo BlueWave Mobile Hub will connect any Bluetooth phone to your home phone and mean that you can receive calls on your mobile (by answering them on your home phone) even if you don't have any reception – a problem that blights many a household, particularly in more remote areas where the signal isn't always as extensive as in urban areas.
It can be incredibly frustrating to have your signal constantly dropping out on your mobile so if you're in an area where this is an issue, you can flip the bird to reception interference with the LiGo BlueWave. LiGo cordless phones and technology has helped eradicate the issue and not only does it help your mobile phone man-up and find some signal, the hub looks pretty cool too.
Learn More HERE.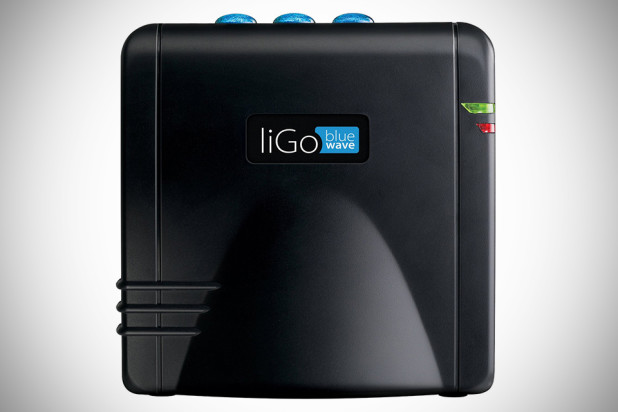 [box border="full"]Leo is a luxury watch blogger who writes about his favorite watch brands which includes the likes of Breitling, Baume & Mercier and TAG Heuer despite the fact that his budget seldom stretches to more than a Casio. He writes for a number of men's lifestyle and luxury blogs.[/box]