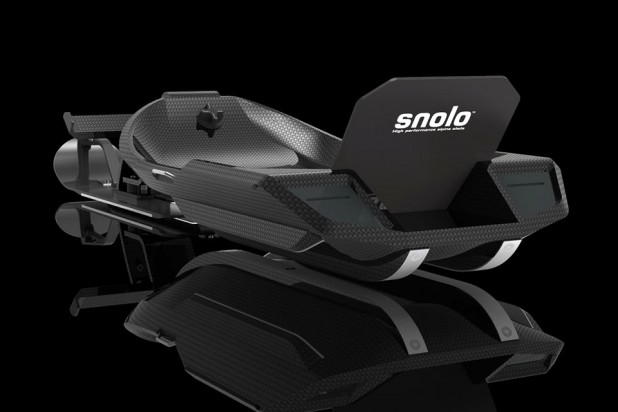 Snolo Sleds Stealth-X | US$3,000.00 | www.snolosleds.com
how much would you pay to relive your childhood memories without looking like a kid in an overgrown body? how about a $3,000 snow sled that looks like a rig that's made to race and looks tons more cooler than your regular trash can tin lid or, if we dare say, Santa's rig (without Rudolf and the gang, of course)? if you are thinking along the line of a Formula 1 racer, then the Snolo Sleds Stealth-X is the must-have gravity-induced ride-down-the-snow-slope sled for you. it's 3,000 bucks, so expect nothing but the best such as a carbon fiber material construction, fold-up design that packs it into a backpack for ease of transportation, and an ultra killer look. actually, the latter is about the only thing we drooled about but then again, we don't even have winter season here. speaking of which, is there a version suited for grass slope? unfortunately for now, this uber cool grown-up snow sled is not yet up for grab but you can register your interest with Snolo first while patiently waits for their full website to be launched in like, thirty-eight days? once again. we love the sled but we only have sloped grasses here. damn.
PS: according to Snolo, this baby achieved 65 km/h (40 mph) on a 'mild slope'. wow. we think that's pretty intense. we'd love to have a go with it. check out a video of the Snolo in testing after the break.
via Cool Material