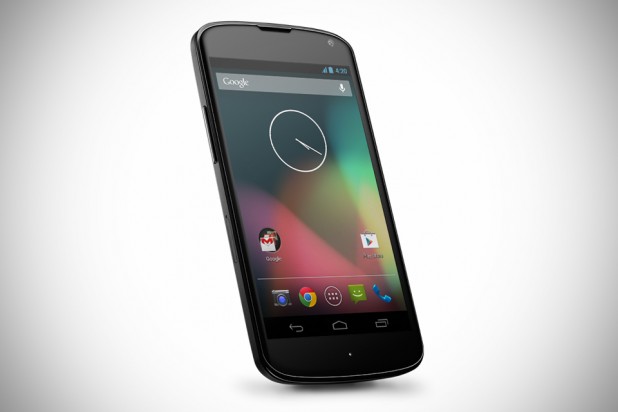 Google Nexus 4 Smartphone | from US$299.00 | play.google.com
so what's the biggest news today? no, it is not the Hurricane Sandy but it's the products coming out from the Mountain View folks and needless to say, nothing excites us the most than the next generation Nexus phone, dubbed as Google Nexus 4. powered by a 1.5GHz Qualcomm Snapdragon S4 Pro processor with 2GB of RAM, this newest flagship phone from Google is made in partnership with LG and features a larger 4.7-inch True HD IPS display with 1,280 x 768 resolution packing with 320ppi. still on the display department, the phone sports the now-familiar Nexus-style gently curved screen with protection offered by Corning Gorilla Glass 2. the imaging department also gets a long overdue upgrade to a 8.0-megapixel shooter capable of 360-degree panoramas and full HD 1080p video recording, plus the ability to snap stills during video recording.
other highlights include a 1.3-megapixel front-facing camera for video chat, a 2,00 mAh battery good for 15.3 hours of talk time and up to 390 hours of standby time, and up to 16GB of onboard storage but as unfortunate as it can be, SD card slot is still not in the order. interestingly, this handset is lacking of LTE capability but in place, it does support wireless charging, though it does not come with a charging pad as standard but it would have if you put extra money for it. we are pretty dope about this Google-LG collaboration as it would mean a departure from the usual cheap plasticky built that Samsung loves so deeply and on with more solid built materials that LG favors. like its predecessor,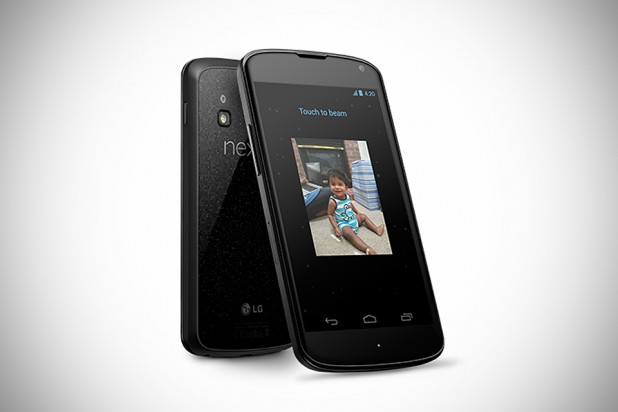 the Google Nexus 4 Smartphone will be sold unlocked and is GSM/HSPA+ compatible. the Google Nexus 4 is set to be available on the November 13 on Google Play store in the U.S., UK, Australia, France, Germany, Spain, as well as Canada. no word for the rest of the world, though. as for the price, expect to shell out a no-contract sum of $299 and $349 for the 8GB and 16GB model, respectively.
PS: Google Android 4.2 Jelly Bean was also announced, so you might have guessed, it will come loaded with Android 4.2 Jelly Bean. pretty dope, eh?