when it comes to concept cars, most automakers will be busy churning out exotic examples, but not for Toyota. at least not this time. the Japanese automaker's Calty Design Research has a chic new concept and it is a cargo van. dubbed Toyota Urban Utility Concept Car or U2 (i.e. U-square), it is inspired by the invention-focused Maker Faire events and is designed to meet the demands of modern, urbanites' innovative spirit and lifestyle needs. that said, though obviously a cargo van by nature, the Toyota Urban Utility Concept Car is not aimed squarely at businesses; its versatility ensure a broad range of applications, ranging from the delivery of small goods to packing up outdoor adventure gears and equipment for a family outing.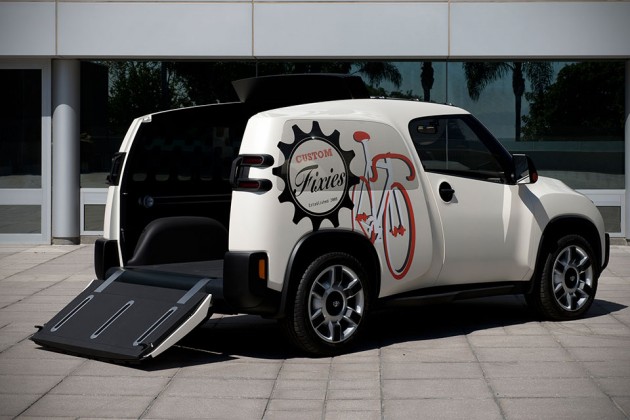 it is based around a new open architecture with a roll back roof that allows for taller-than-the-cargo-space goods to be loaded, a fold tailgate that can also doubles as a ramp for easy loading/unloading, and flip-up side windows for roadside access. and oh, just in case you are wary about letting the tailgate contacting the ground, well, rest assure that the protective and replaceable ridges on tailgate will prevent the tarmac from scarring it. though it has a size of a compact car and a SUV-look front end, the Urban Utility Concept Car is conceived with the functionality of a compact truck and its boxy rear section conveys what it has to offer on the inside: the spaciousness of a cargo van.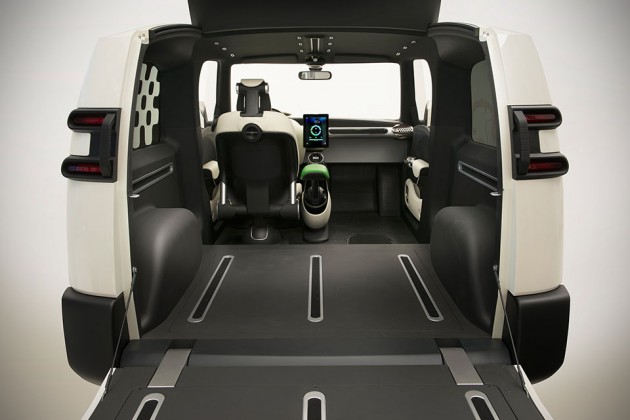 speaking of the spaciousness, well, it is in there that further accentuates the key principle of this concept: flexibility. on the inside, it has a foldable and removable front passenger seat to provide a little more space for cargo or access to the cargo when needed. further flexibility is provided by a versatile rail system that can be configured to hold anything from baskets to bike stands, and a retractable utility bar for mounting grocery bag hooks and even holding a desk, if your idea of mobile office is such. you can also find fold-up rear seating and an unique shifter design with intuitive switch for parking, drive and reverse mode. also, you might have noticed the lack of infortainment system; instead it has a tablet in its place which, presumably, covers that particular aspect while allowing you to bring it on-the-go for other uses.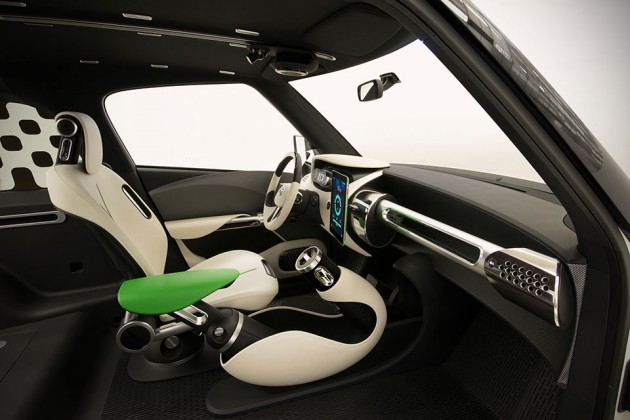 the essence of the Toyota Urban Utility Concept Car is simple. it embodies flexibility as we have detailed, maneuverability brough about by its compact size and finally, fun as exemplified by its chunky styling and fun elements such as circular door handles. what's under the hood is unknown at this point, which also means there is no telling if the Toyota Urban Utility Concept Car will ever see the light of production, but for eager van aficionados, you will be glad to know that it will be making its first public debut at World Maker Faire in New York City on September 20 and 21, 2014.