3D printing has become a norm these days, but have you heard of 3D knitting? Perhaps, you do, but do you know there's such a thing called 3D knitted shoe? I bet not because, apparently, JS Shoes is the company that made the world's first 3D knitted footwear. Currently on Kickstarter seeking fund to put this innovative footwear into production, JS Shoes' 3D knitted kicks is totally customizable and boasts characteristics like super lightweight (it tips the scale at mere 130g per shoe) and minimalist construction, and aside from the outsole, everything else is literally seamless. Speaking of outsole, that's kind of the only thing it has aside from the seamless upper, which is of course, 3D knitted. Oh, cushions are included though, to give the comfort wear a boost.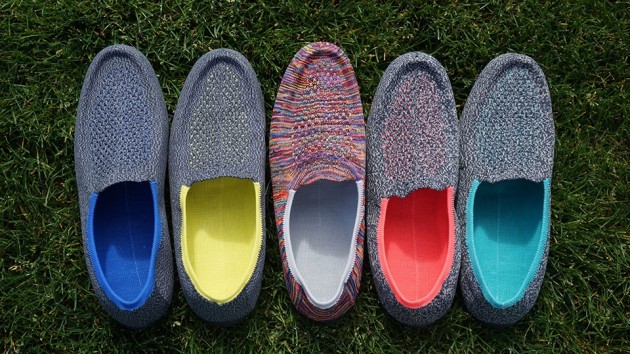 So what makes JS Shoes' 3D Knitted really rocks? First off, it is unequivocally unique in the aesthetic aspect and secondly, the production process' uses the exact amount of materials for each shoe and hence, eliminating wastage. While a handful of big-name footwear makers are already into to knitted shoes, but JS Shoes stand out as one that offers serious (and fun) style, sustainability and most importantly, personalization with mass production capability. And oh, did we mention you can actually choose a different color for each individual shoe and in due course, you can also buy a shoe, instead of a pair. Pretty snazzy, right? We definitely think so.
If you're all up for it, you can pre-order a pair for just $79. Delivery is slated to happen sometime in March 2016, so you don't have to wait very long to enjoy this unique sneakers. Also, if you are up for seriously hip look, do check out the Rainbow Special Edition ($117 a pair) that comes in, well, tantalizing rainbow colorway. Have a look at the pitch video below.