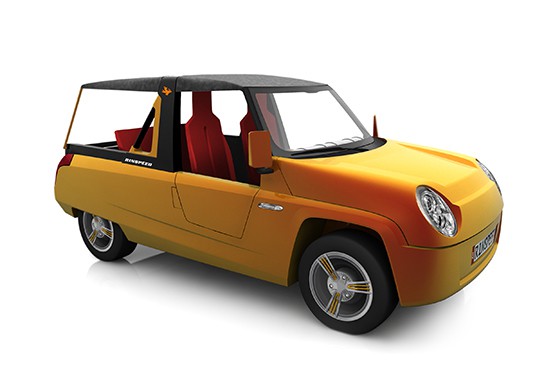 Rinspeed isn't new to making wild concepts, judging from what they have envisioned with SQuda and iChange. hence this no-frills BamBoo came as a surprise. though named BamBoo, you can be assured that the concept isn't built entirely of BamBoo, and bamboo fibers are restricted to the interior components.
[ad#Google Adsense-text-468×60] BamBoo is aimed at those who are "not blinded by horsepower orgies" and Rinspeed envisioned it to be a relax vehicle where one would drive down the ocean drive and to the beach. powering the concept BamBoo front wheels is an electric motor that produces a maximum 54 kW of power and 140 Nm (@ 4500 rpm) of torque. providing the juice for the BamBoo is the 16kWh LiFePO4 batteries giving it a range of 105 km or 65 miles.
though specs are provided, nothing is guarantee as it is, after all, a concept. according to Rinspeed website, the BamBoo will include an onboard foldable two wheeler for the last "mile" – presumably pedal-powered. pretty neat concept, which many have thought for a long time (when it comes to electric). just imagine parking the BamBoo somewhere and start pedaling to areas that are narrower or not accessible by cars. or maybe just getting to the nearest place for assistant – in case your car went out of juice.
the BamBoo will make its appearance in next year's Geneva Motor Show.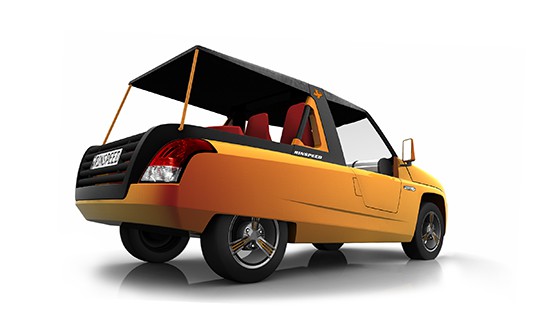 via CRAVE