so, it is official. today the Cupertino tech giant has pull the wrap off the second generation iPad Air and also introduces Retina display to iMac. along with these two new products, Apple has also updated the iPad mini, as well as Mac mini. i don't know about you folks, but for some reasons (which i have yet to figured out myself), these announcements don't seem to excite me like previous Apple's product unveilings. has the 'novelty' worn out? or was it because no new grounds have been broken? perhaps. anyway, here it is. the much anticipated (and leaked) iPad Air 2, that takes an already crazy thin 9.7-inch LED-backlit tablet to a whole new level of thin, measuring a scant 6.1mm. 6.1mm. you have any idea how thin it that? well, to put things in perspective, it is thinner than a pencil and a good 0.5mm thinner than iPhone 6. that, is the new ridiculous in thin.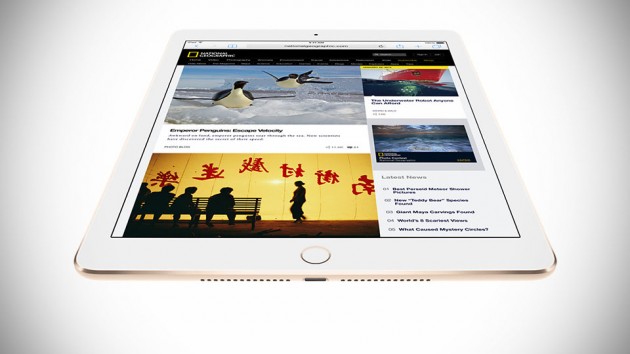 clad in an anodized aluminum unibody enclosure, the iPad Air 2 is powered by a second-generation 64-bit A8X chip that Apple said is 40 percent speedier and has 2.5 times better graphics performance over the original iPad Air, and it does so while delivering 10-hour of battery life. the Air 2 is also equipped with the M8 coprocessor and comes packed with an all-new barometer sensor in addition to the usual complement of sensors. in a way, the iPad Air 2 is like a blown-up iPhone 6. though so, it still sport a couple of firsts for a tablet computer, including a full-laminated display with antireflective coating, slow motion video capturing and Touch ID fingerprint scanner (finally!). other details include an 8MP sensor iSight camera touting f2.4 lens, 1080p video recording, an improved FaceTime HD camera boosting burst mode as well as HDR stills and video, time-lapse recording, dual microphones, 802.11ac WiFi with MIMO, and more LTE bands.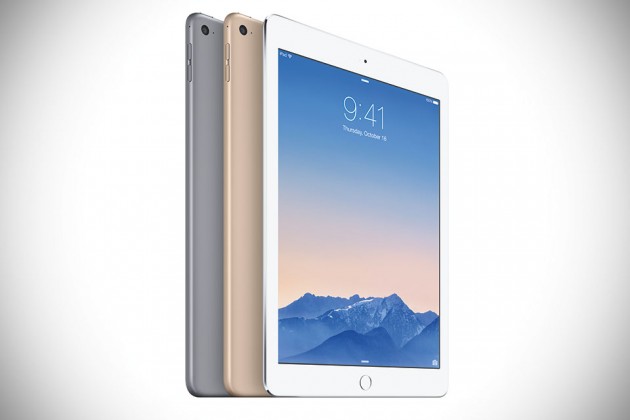 the iPad Air 2 will be offered in three familiar colorways: gold, silver and space gray and will be open for pre-order in 29 countries on October 17 with shipping to commence starting later next week. price-wise, iPad Air 2 WiFi-only models start at $499 and the WiFi + Cellular models cost between $629 and $829. that's for the new iPad Air 2. as said, iPad mini also gets a timely update, though nothing spectacular. the third generation iPad mini, aptly called iPad mini 3, now boast Touch ID (which is the single most significant 'update') and retains the beautiful Retina display along with the usuals such as the A7 chip, 5MP iSight camera and FaceTime HD camera. Apple also announced a drop in price for the iPad mini 2, which will start at $299 and said it will continue the sale of the first generation iPad mini, starting at $249. the iPad mini 3 is also offered in the same three metallic finishes and will be available for pre-order on October 17 with prices starting at $399.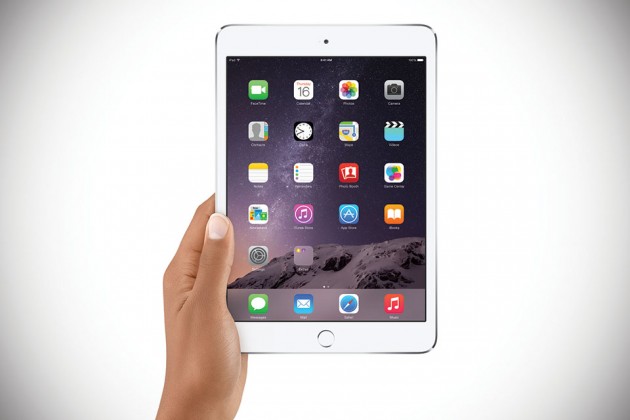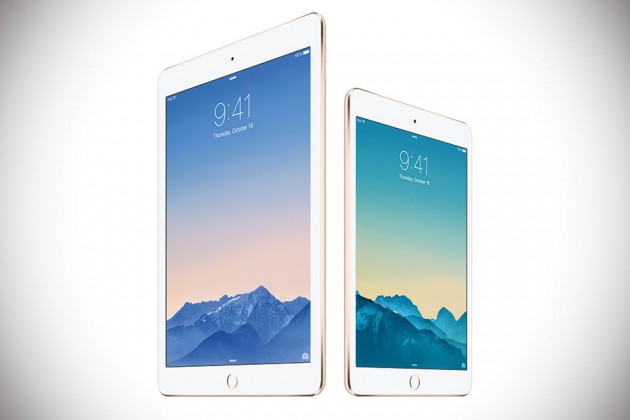 having addressed the tablets, the next biggest announcement of the day is probably the Retina display-equipped 27-inch iMac and it is not just Retina display; it is a 5K resolution Retina display, which Apple refer to as Retina 5K Display (duh), offering a whopping 14.7 million pixels out of its 5,120 x 2,880 display. obviously, this iMac is tuned for performance. expect up to 4GHz Core i7 processor under the hood, along with up to 3.5 Teraflops of graphics computing power from its AMD Radeon R9 GPU and super fast data transfer speed of up to 20Gbps via Thunderbolt 2 technology. other worthy mentions include up to 32GB RAM, up to 3TB Fusion Drive, or up to 1TB of super-fast PCIe-based flash storage, and it has not one but two Thunderbolt 2 ports. the 27-inch iMac with Retina 5K Display is preinstalled with, what else? the latest Mac OS X, Yosemite and is available as we speaks. prices start at $2,499.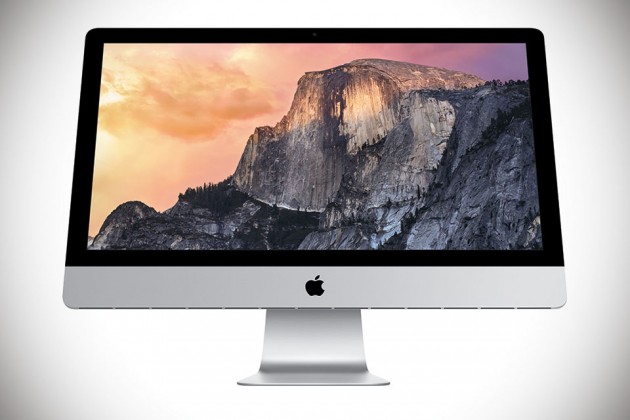 last but not the least, everyone's favorite mini computer also received its regular update. it now boast an innards running the fourth generation Intel Core processors, faster integrated graphics, 802.11ac, and Thunderbolt 2 technology. but don't get too excited. it is still on dual-core processor. the updated Mac mini starts shipping today and comes in three standard models with prices starting at $499. so, there you have it. the handful of products that Apple hope to coax the bills out of your wallet, but are you really enticed and even feel excited about them?