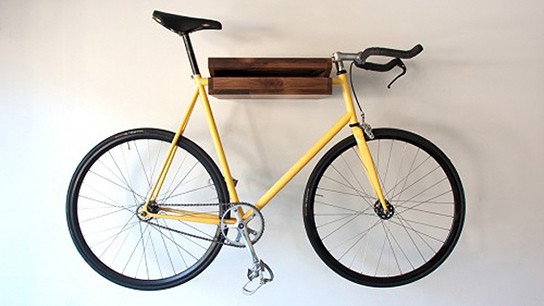 (photo source: knifeandsaw.wordpress.com)
although, i don't own a bike, i like the Bike Shelf. rather ingenious way of hanging your bike to show off to your guests or personal admiration when you feel like it. on top of just hanging up your beloved ride, you can use the top shelf to display your books, or any item that you fancy. pretty neat. seriously, if i ever have a bike, this is what i would get.
visit knife&saw blog.