In a world where digital music rein supreme, vinyl is still a much revered media. Especially so in recent years. Unlike cassette tapes, vinyl is not at the mercy of molding and even if molds get to it, it can be easily wipe off, but can this classic media be called audiophile-grade? Apparently, it can with the Pioneer Pl-30 Vinyl Turntable which promised to turn out analog audiophile sound. Yep. Analog audiophile sound. And to achieve that, Pioneer has incorporated features like dual-layered chassis with a four millimeter thick metal plate aimed to "increase mass and stability", phono equalizer to get the most out of any vinyl collection, and a low center of gravity to ensure stable playback and audio reproduction with minimal feedback and resonance.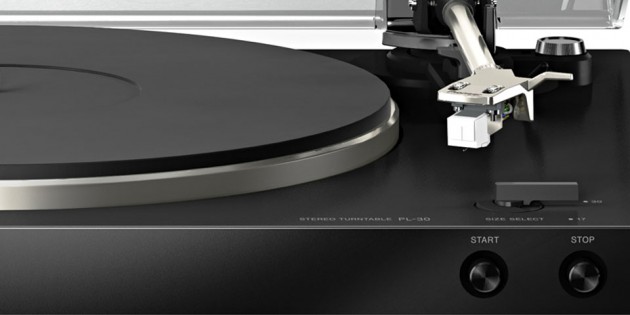 Its quite a looker too and in that respect, we appreciate the fact that Pioneer did not try to be retro in the design for this retro media playback device and if anything, the real draw here is the meticulous attention to detail paid to every single component. Under the hood, a DC-servo-controlled motor coupled to a belt drive spins an aluminum die-cast platter, topped with a 5mm thick rubber mat to further suppress external vibrations. There is also a high-performance, high-output moving magnet pre-mounted stereo phono cartridge and an aluminum die-cast tone arm, boasting static-balanced design with straight arm tube.
Some other highlights include detachable aluminum die-cast headship, anti-skate dial, gold-plated RCA connectors, detachable power cord, clear acrylic dustcover with removable hinges, and the option of using it with preamp, integrated amp or receiver with or without a built-in phono stage. The PL-30 works with both 33 1/3 rpm LPs, as well as 45 rpm 45s.
The Pioneer PL-30 Turntable is available now for $299.99.