We all know there are muscle cars, but do you know there are musclebikes? Yeah. There are. The Yamaha VMAX is one of them and the Japanese motorcycle maker has a special anniversary to mark 30 years since the launch of the first V4-powered VMAX to offer to two-wheel motor heads. Billed as the ultimate drag racer inspired musclebike, the VMAX Carbon, as it is called, is push forth by a 200PS 1,679cc V4 liquid-cooled engine and boasts an advanced aluminum chassis, exclusive carbon bodywork (hence, the 'Carbon' moniker) and upswept Akrapovic slip-on mufflers for some serious sonic output (read: thundering, which neighbors won't quite appreciate).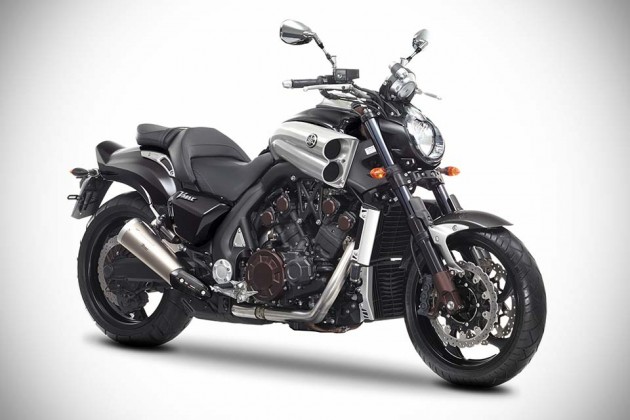 Other worthy mentions include 5-speed gearbox, aluminum diamond-type twin spar frame, dual 320mm front discs with radial 6-pot calipers, 298mm rear disc, all-black 552mm front forks, "efficient shaft system", and 18-inch 5-spoke alloy wheels wrapped in wide 200/50-18 rear tire (120/70-18 up front). Unfortunately, there isn't any power bump. What you get is mainly cosmetic stuff and a thunderous roar. Still, it is a machine to be awe at. If you haven't already own one or are in the market for a true-blue musclebike, then we suppose the 2015 Yamaha 30th Anniversary VMAX Carbon Musclebike might be worthy of your consideration.
It will be available starting from February. Price is not made known, but as always, feel free to pester your local dealers for more information. In the mean time, take your time to savour the various images we have included with this post.