with the advancement in optical developments, there is no reason why should telescope remain long and cumbersome. that said, if that have been stopping you from getting into star gazing for fear of being branded as a shameless voyeur, well, then the Celestron NexStar Evolution 8 Telescope may just change that. despite having a diminutive Schmidt-Cassegrain optical tube length of just eight inches, this next-generation celestial gazing equipment still packs a mighty 156x magnification on eyepiece 1 or up to 51x on eyepiece 1. it has a StarPointer finderscope, stands on sturdy stainless steel tripod and is the first Schmidt-Cassegrain telescope with integrated WiFi, thus allowing you to control your viewing experience through a smartphone or tablet.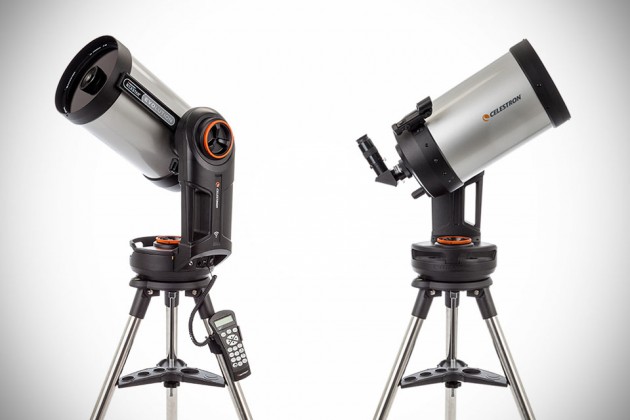 with the companion app, you can choose to use the planetarium interface to view the night sky in real time or display a list of celestial objects that are currently visible based on your time and location. it comes with built-in lithium-ion phosphate battery that afford up to 10 hours of continuous usage per charge and there is a powered USB port to keep your other devices top off when the need arises. an intelligent power management system knows when the battery level is low and switches into power saving mode, conserving the energy to extend the usage for as long as possible. while the Celestron NexStar Evolution 8 Telescope's basics are all good for almost any level of astronomers, it is also an equally capable optical equipment if you are all up for a more serious celestial study.
other details include brass worm gears and improved motors for tracking accuracy, supports DSLR camera attachment and Pro HD Wedge for pro-level astroimaging, StarBright XLT optical coatings and four auxiliary ports. it is supplied with a classic NexStar+ hand control, but we can't see why you should use that when you can command it to do your biddings with a mobile app. however, such advancement piece of astronomy equipment does not come cheap: the Celestron NexStar Evolution 8 Telescope will run you back at a cool $1,599.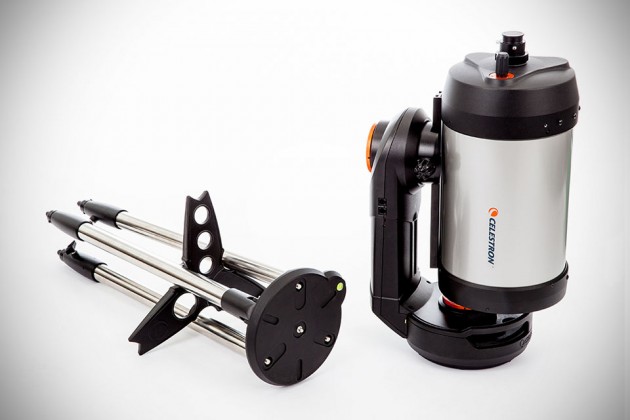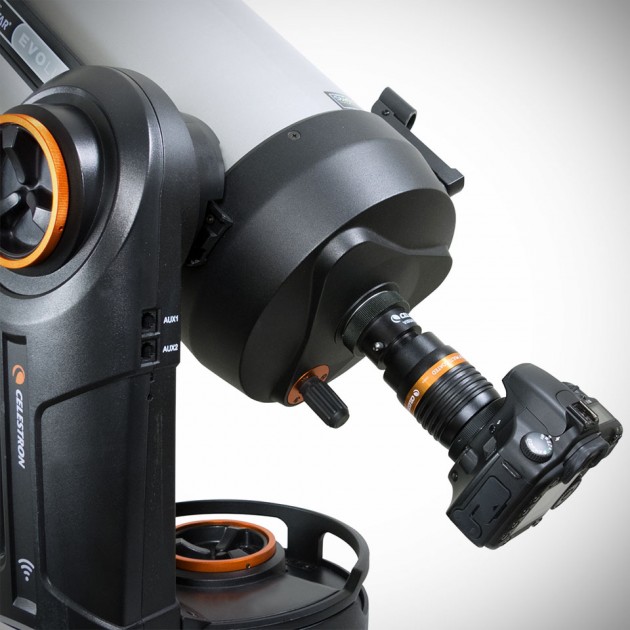 via Uncrate