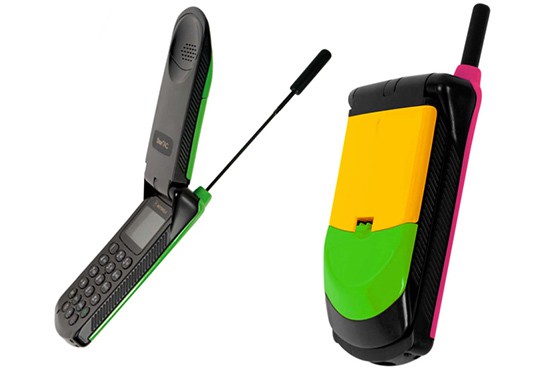 (image credit: Lekki) Lekki Motorola StarTAC | €125.00 | www.lekki.fr
remember those days where mobile phones used to be just mobile phones? they were used to make calls while text messaging wasn't exactly in vogue yet. since then, things have gone a little 'complicated' with smartphone outsmarting the standard mobile phone. however, a French company by the name of Lekki decided to give those now-vintage mobile phone a new lease of life by adding some fun colors into them.
throwing in some colorful hues instead of the almost-standard black issue, Lekki transform those vintage mobile into a funky back to basics mobile phone and even comes with Lekki box. if like going the other way, and can live without MMS, Facebook Mobile, the Internet or colored screen, then you can grab yourself a Motorola StarTAC in green, magenta, yellow or create your own combo colors. if you have the thing for authentic nostalgic, there's also the original black item.
don't like flip phone? there's also the candy bar Nokia 3210 with different hues or create your own color combo. with those bright colors, it really makes the Nokia 3210 a true candy bar phone. the price for Nokia starts from €75. accessories, though limited, are also available for Motorola StarTAC.
looking at the StarTAC, i felt a sense of nostalgia as it was my second mobile phone. those were the days where i had more time to myself but these days, my time was divided between work and fiddling with my iPhone. this is so sad. maybe i should consider going back to basics too.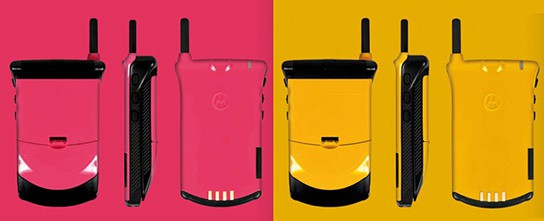 (image credit: Lekki)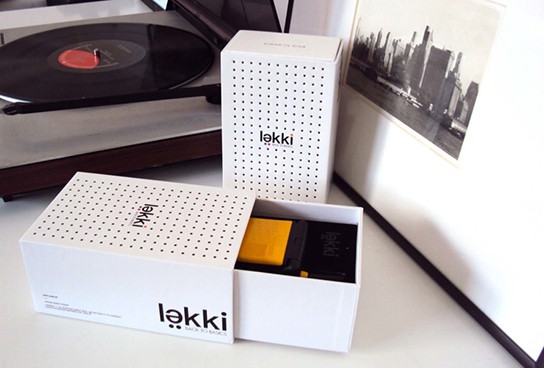 (image credit: Lekki)
via DVICE