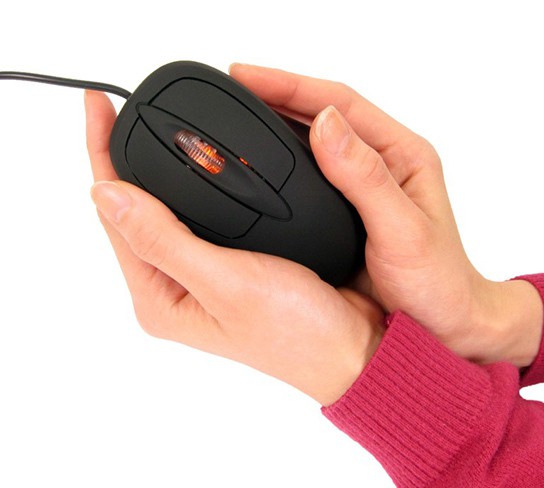 (image credit: GeekStuff4u) Thanko Warming Mouse | ¥2,900.00 | www.geekstuff4u.com
this winter, you don't have suffer from cold hands while working on your computer. at least not if you're using the Thanko Warming Mouse. well, you can choose to wear gloves while using your standard mouse but you won't feel your mouse a bit. so i guess, a naked hand is still the way to go to handle a mouse.
basically, this is a real working computer mouse which warm your hands at the same time. connection to your comp is via an USB cable and user can choose between two warming modes. you expect up to 46 degrees of warming that will enable you continue working on your computer without having cold hands. though you will need to hold the mouse with both hands if you want to get both your hands warm. kind of awkward if you try to move the mouse with both hands.