Some cosplay costumes impress the crowd with sheer detail and some through photography, but for this particular cosplayer, who goes by the name Elmins Cosplay, he has garnered attention because his cosplay costume, which is based on the popular MMORPG (massively multiplayer online role-playing game) League of Legends' character Aether Wing Kayle, is probably the most advanced to date. Over 1,000 hours have been invested into making this intricate costume which boasts motorized folding wings, replete with super cool blue lighting.
Working on a budget, Elmins' iteration of Aether Wing Kayle's wings is composed of parts from a microwave, a bed frame and a motherboard, along with painstakingly heat-molded by hand acrylics for the 'feathers', tracing paper to diffuse the light put out by 500 LEDs, an aluminum frame with over 100 bolts and EVA foam. Being a computer science graduate, it is only natural that Elmins take his creation to the next level tech cool by incorporating a micro-controller to work the folding operation, controllable by a custom Android app via Bluetooth, or by a detachable keypad.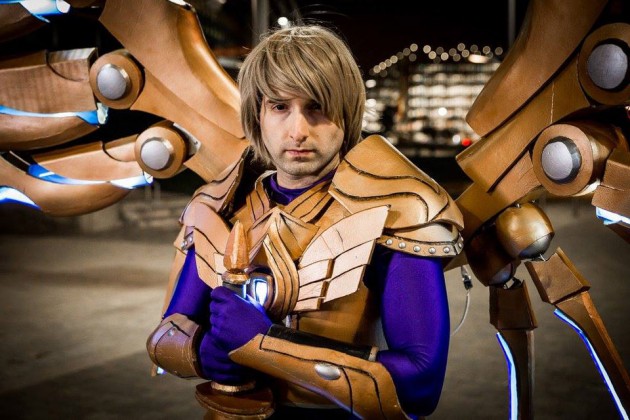 All told, it took over 1,000 lines of code, a bunch of RC servos, a trio of gear motors and 40 meters (131 feet) of wires to get the motorized wing going, allowing it to rotate to the side and spread its wing from under 3 meters (about 9.8 feet) to about 4 meters (a tad over 13 feet). The wings are powered by a pair of 5,000 mAh 3-cell lithium polymer batteries and a separate power bank that provides up to 10 hours of operation. Needless to say, we are completely blown away by Elmins Cosplay's creation and it is hard to imagine this is actually his first attempt. I guess a little gift and a whole a lot dedication goes a long way, eh? You can catch Elmins Cosplay's League of Legends Aether Wing Kayle Motorized Wings in action HERE.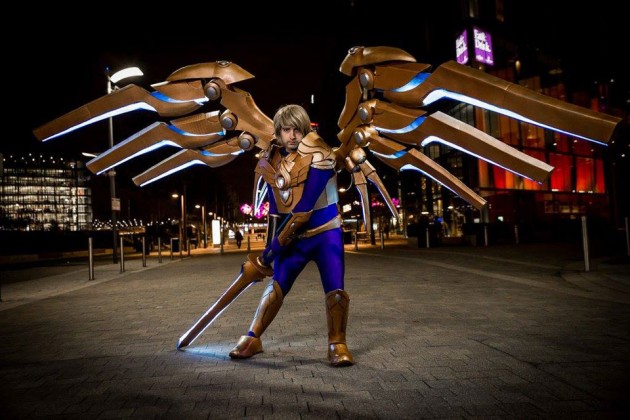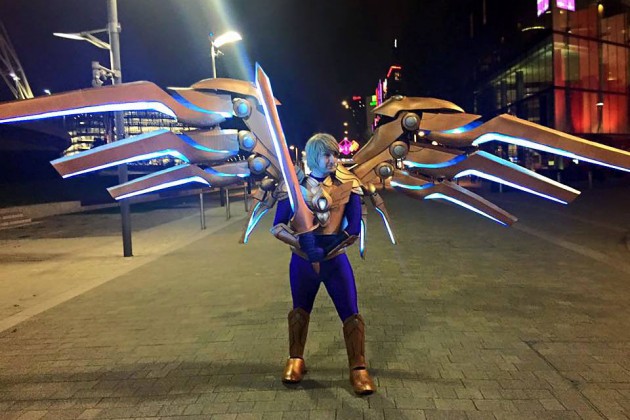 Facebook via Tech Insider