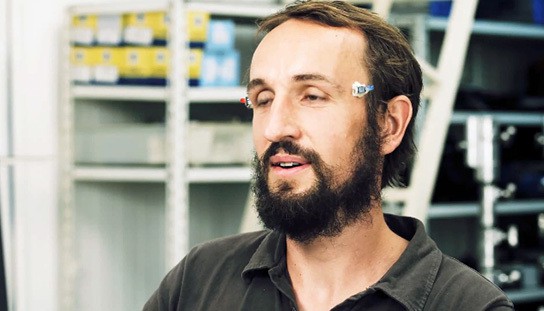 (credit: screenshot from YouTube video)
fancy watching 3D without glasses? before manufacturers make that a reality and at a less-than-ridiculous price, here's an unorthodox solution as demonstrated by French director Francois Vogel. so how's glasses-free eye-shuttering 3D even possible? well, simple. just bat your eyelids at super fast speed. can't bat your eyelids fast enough? no worries. attach a pair of electrical devices to a person's forehead, turn it on and the electrical current "excites" the wearer's eyes thus shuttering the eyelids at a super fast speed.
check out the video after the jump. looks kind of torturing to me, though. it is definitely something that i will not and never do. just imagine having your eyelids batting at super fast speed for a full two hours. that is just so uncool. besides, along with the glasses-free, it will almost certain to be packaged with potentially harmful side effects. how's that glasses-free for you?
via Crave