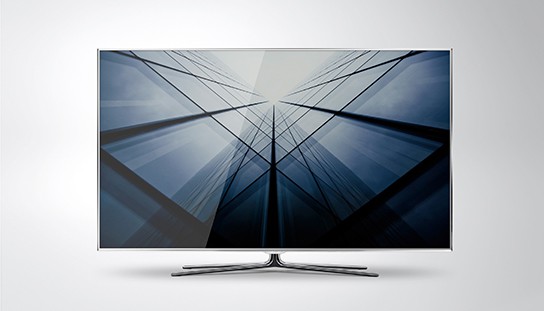 (image credit: Samsung) Samsung D8000 & D7000 | US$tbc | www.samsung.com
when it comes to LCD TV, one of the thing that bothers me most is the bezel. although, bezel does nothing to the picture or audio quality but having a thick bezel is certainly not an aesthetically pleasing sight. unlike TV thickness, bezel is always seen. while we can't have true bezel-less TV just yet, Samsung has taken a huge step closer in saying goodbye to those thick ugly bezel with the premier of two premium models, namely the D7000 and D8000 series Smart TV, spotting ultra slim bezels.
these models have bezels which is as thin as 0.2-inch (0.5-cm) with most part of the 0.2-inch are in fact clear plastic, making them virtually bezel-less. wow. i'm totally sold. aside from the awe-inspiring ultra thin bezels, both TVs are 3D capable and being a Smart TV means they will be web-capable and of course, DLNA certified. both models will be available this year, however no details on exact time frame and the pricing.