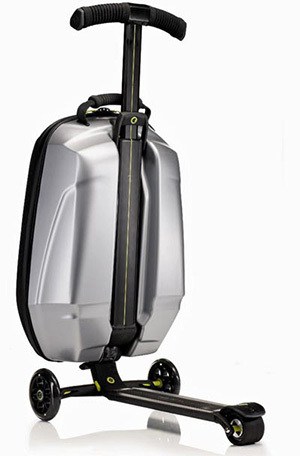 (photo source: microscooter.org.uk)
tired of walking from terminal to terminal (or gate to gate, in some cases) during your transit? the micro scooter Samonite luggage could be your savior. saves breaking your legs, flip down the running board and you can skate-scooter your way to your gate. how sweet is that? best of all, it's a cabin-size luggage which means it is a carry-on case and also means you can scoot your way right to the boarding gate. according to the micro scooter UK, 3 years was invested into its development, cooperating with Samsonite in the process. for £249.99, you can really do your legs a favor. just hope the airport security personnel don't stop you from scooting around, and of course, the floor carpet isn't going to hinder your smooth scooting.
visit Micro Scooter website.