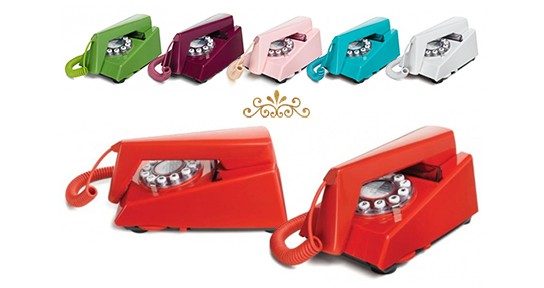 (photo source: bloomsburystore.com)
yet another new old vintage. this time round it's a home phone. flash back to the 70s with the Bloomsbury 70s trimPhone, which comes in 6 different hues of the 70s. the only difference is, the numbers are press buttons instead of the classic dial wheel. really, there's nothing to talk about this fixed line home phone except for it's retro-chic factor. coolness factor 11 out 10. what more can you ask for? even if you hardly use you home phone, this could be a perfect addition to your retro-themed home.
check it @ Bloomsbury Store.