today's mobile devices are more powerful than yesteryear's computers and yet they does so without the aid of a fan, thereby offering a silent operation. why should our desktop be any different? granted that we are not quite comparing apple to apple, still, we thought PC deserves some silent. while the market is not lacking of fan-less solution, it is the NoFan CR-80EH Fanless CPU Cooler that catches our eyes. it sports an unconventional cone-shaped design that we thought would only have existed in sci-fi movies and novels, but of course, it is as real as it gets. its radial design features a massive array of copper heat pipes, amounting to 62-feet (19 meters!) split across 80 pieces of ICEPIPE, with one purpose: to direct the heat away from your hardworking processor.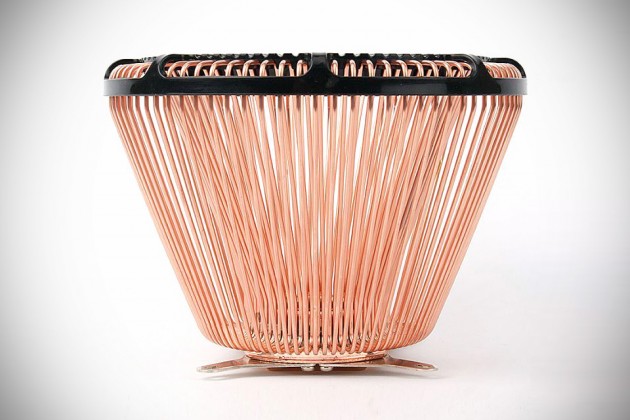 constructed from mainly copper and aluminum, the CR-80EH boasts over 400 times faster thermal conductivity and supports CPU with Thermal Design Power (TDP) of up to 80W. application compatibility includes Intel socket 1150/1155/1156 running i3 or third-generation Core i5. the cooler also supports AMD FM1/FM2, AM3/AM3+, AM2/AM2+ sockets with APU series, Phenom II, Athlon II, as well as Sempron processors. apparently, noise and vibrations are not the only nuisances that the CR-80EH will eliminate; NoFan claims that this cooler will not attract dust too and hence, it requires next to no maintenance. we like the idea, the aesthetic and all, but we are skeptics when it comes to 'no dust' claims, but we are not going refute the claim.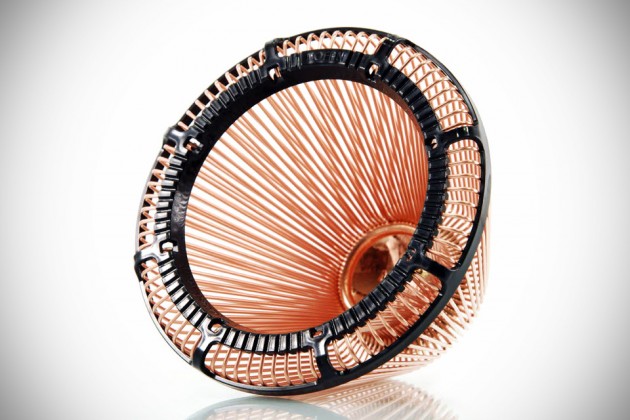 we are not sure how well natural heat dissipation is going work, so you might have to throw in a couple of case fan (which will kind of defeats the whole 'go silent' endeavor) to get the circulation going or least have a case that's a lot deeper to encourage natural airflow. our honest take is, we will probably do without the case door altogether and showoff this conical, heat-removing beauty in its full glory. you know what they say? if you have it, flaunt it. last checked, the NoFan CR-80EH Fanless CPU Cooler has not yet reach Amazon and the only place that we know you can acquire one online is from UK-based QuietPC, who is retailing it for £34.42 (about U$57.11).