If made it to the top of the rock mountain (it doesn't which rocky mountain) or doing white water rafting, you would want to take a couple of selfie as a proof of your achievement right? If that's the case, the Olympus Stylus Tough TG-860 Rugged Camera is made just for you, or basically for any area or situation where regular cameras can't go. It touts a 21mm ultra-wide angle lens with 5x optical zoom that will not only swallow up the scenery whole, but also ensures that no one will be left out of the picture when taking group selfies. It also incorporates a 3" HVGA 180-degree tilt LCD for easy framing when taking selfie. The ultra-wide angle lens is matched to a 16MP backlit CMOS sensor, backed by TruePic VII image processor for superior quality images even in fast-moving scenes and in low light condition.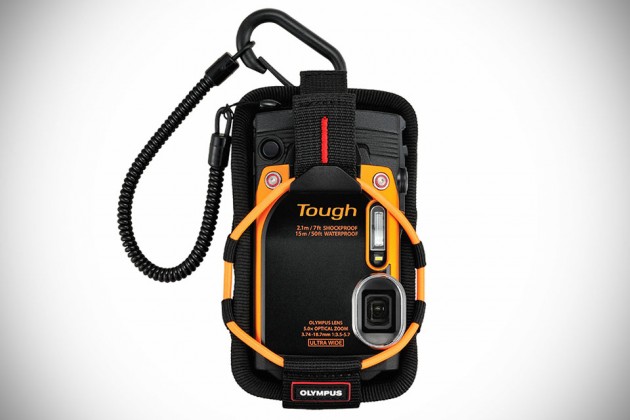 Moreover, this camera will make sure you will look good every time and not making your head look awfully big by automatically compensating for distortion. Additionally, it gets a 5-axis hybrid image stabilization too, so that you can stop making Blair Witch Project-like footages and a Sportcam Mode that switches to 16:9 AR automatically, thus ensuring you will always capture more without having to mess with complex settings. As a Tough camera, it is naturally built tough and this case it boasts operational capability even in extreme conditions such as extreme cold and is sealed against dust and waterproof to 50 feet deep. It is shockproof from 7 feet and crushproof to 220 lbs too.
Other noteworthy features include up to ISO 6400, buitl-in WiFi and GPS, LED illuminator, a lithium-ion battery pack good for up to 300 stills or 90 minutes of continuous recording, and up to 1080/60p video recording. The Olympus Stylus Tough TG-860 Rugged Camera will be available in the U.S., starting April 2015 for $279.99. Keep going for a product video.