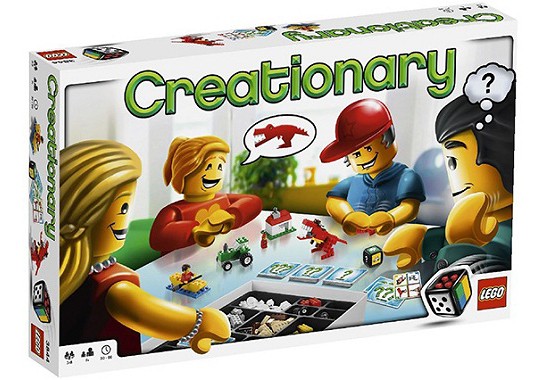 (image credit: LEGO) LEGO Creationary | US$34.99 | www.lego.com
if you love LEGO like i do and love Pictionary, you will love Creationary. as the name suggests, players create things for others to guess, instead of fiddling with play-doh or doodling with pencil and paper. hmmm, wouldn't that take quite a longer time? players will have the opportunity to build from four categories: vehicles, buildings, nature and things. designed for three to eight players, LEGO Creationary comes completed with one buildable LEGO dice, 1 LEGO minifigure (affectionately known as minifig), 1 LEGO microfigure (micro???), 96 cards and 1 rule book.
excellent for an hour of fun with family and friends. i hope Death Star isn't part of the to-build list though. sounds like whole lot of fun to me. the LEGO Creationary retails for $34.99 and is available at the LEGO web store. i hate to sound like i'm a ambassador for Creationary, but it is a fact that i am so wanting this.
via Oh Gizmo!