However powerful is a laptop, it will never excel in the graphics department as a desktop can. Not if the Razer Core can help it. Razer Core is the world's first external graphics card solution that will put desktop PC's graphics processing power into a laptop. In essence, it is an enclosure, designed specifically for graphics card. Clad in Razer-typical black finish, the Core is large enough to support a single double-wide, full-length, PCIe x 16 graphics card that draws a maximum of 375W and no bigger than 12.2 x 5.98 x 1.73 inches (310 x 152 x 44 mm).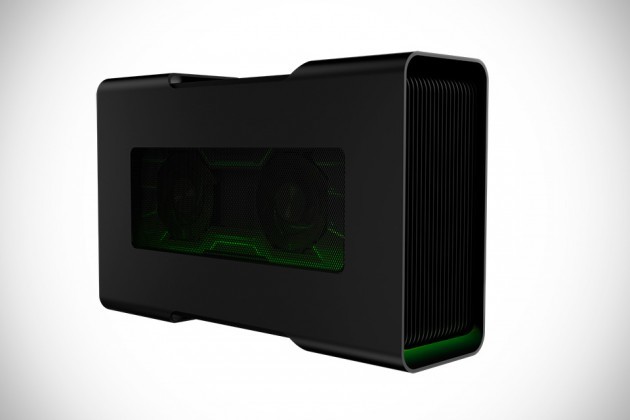 However, this power is not for everyone, or should we say not for every laptop. As of now, it can only support Razer's latest gaming laptops, including the much-raved Blade Stealth Ultrabook and the newly announced new Razer Blade 14-inch gaming laptop. One of the prerequisite is Thunderbolt 3 connectivity, which is found on both the Stealth and the new Blade. Razer Core (and the Stealth) are the first products to ship that support AMD Connect technology, which allows for seamless switching between discrete and integrated Intel HD graphics when configured with a qualified Radeon graphics card. NVIDIA's GeForce GTX GPUs, including the Maxwell GPUs lineup, are supported too. Graphics card is, of course, not included in the Razer Core's $499.99 sticker.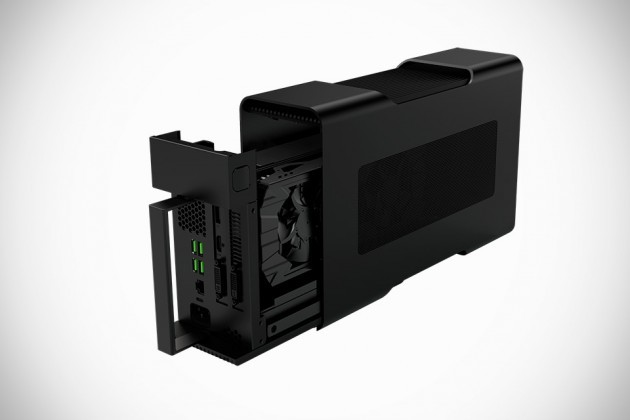 Speaking of graphics card, not all cards of the above mentioned requirement will be supported. Apart from the GPU, the enclosure also touts four USB 3.0 ports, as well as Ethernet port, and features two-zone lightning technology powered by Razer Chroma. When hooked up to a compatible laptop, the Core can also charge the laptop's internal battery. The Razer Core Thunderbolt 3 External Graphics Card Enclosure is open for pre-order as we speak and is expect to ship sometime in April. Price is, as mentioned, $499.99, but you can save yourself a hundred bucks if you acquired it with compatible Razer laptops (that you will be needing anyway).