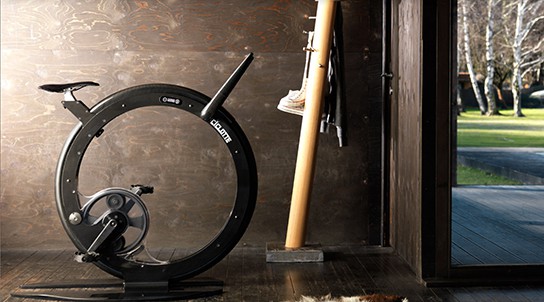 (photo source: ciclotte.com)
what looks like a contemporary art piece is actually the Ciclotte, a designer exercise bike. no, i did not get it wrong. the Ciclotte is designed by Luca Schieppati and made in Italy. it is constructed out of an innovative mix of carbon fiber, steel and glass fiber (i supposed they meant fiber glass?). technological approach has also been carried over to it's functionality (not just aesthetic) such as touch screen display and epicycloid transmission system.
that's just a brief introduction but now comes the golden question: how much? well… the Ciclotte will be yours for a cool US$10,700. whoa… oh, 3 colors (full carbon, silver & purple) will be available for it's first release and customization to the frame with brands, names and graphics are possible upon request.
visit Ciclotte website. (note: it's a FLASH-based website)