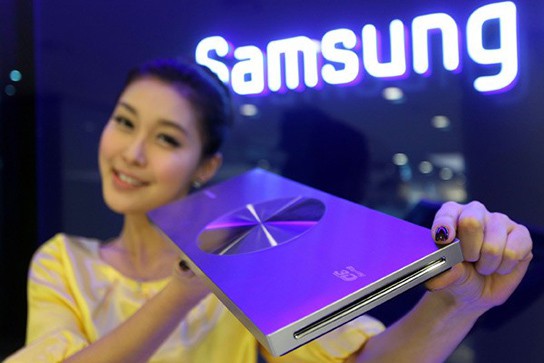 (image credit: Samsung) Samsung Blu-ray Player | US$tbc | www.samsung.com
Samsung has a well-known obsession for making their electronic devices slim, slimmer and even more slimmer with each releases. well, they have done it again and this time its all new Blu-ray player just went on a super diet, measuring just 23mm thick.
clad in metallic case, the player will feature the now-common integration with YouTube, Facebook and Twitter. it will also play 3D content and convert 2D content to 3D. no words on the pricing yet, until its official unveiling next month at the CES 2011. it's slim, i am excited. it's a blu-ray player, which i am not thrill, cos' my PS3 already does the job.
via DVICE