What do an architect do when he finds driving 4 hours to the nearest ski slopes a hassle? Design a skyscraper that has a ski slope, of course. I mean, it couldn't be more simpler, right? That could actually happen if Shokhan Mataibekov of the Union of Architects of Kazakhstan has his way. The 21-storey concept building with an integrated 1,000-foot artificial ski slope, aptly called Slalom House, will sit right smack at the heart of the capital city of Kazakhstan, Astana. Estimated to cost a whopping $70 million to design and construct, the upper floors are designed with 421 two-bedroom residential apartments, while the lower floors will be retail spaces.
We have no doubt that the apartments will be awfully expensive but the good news is, Kazakhs need not to be rich to enjoy the ski slope cos', according to CNN, a separate entrance will allow visitors to get to the top of building via "panoramic elevators." At this point, it is too early to say if visitors will be charged for using the ski slope, which is likely the case and if so, how much. Anywho, it is still at its concept stage, but the idea is enough to wow the panel at the World Architecture Festival (WAF) in Singapore, where Slalom House was nominated in the residential future projects category.
So, will this ambitious architecture see fruition? We really don't know, but according to Shokhan Mataibekov, who is an avid skier himself, said there are parties who are interested in exploring the proposal further. Keep going for a few more look.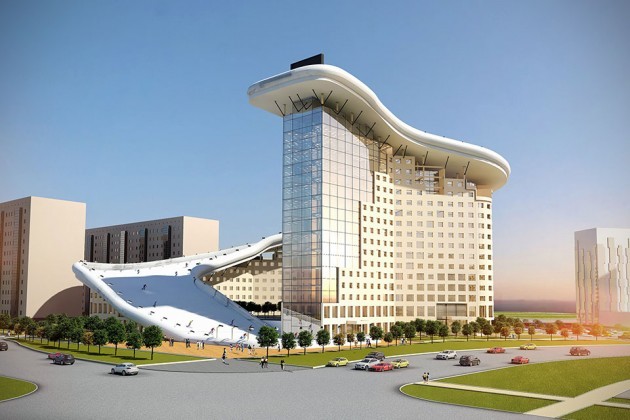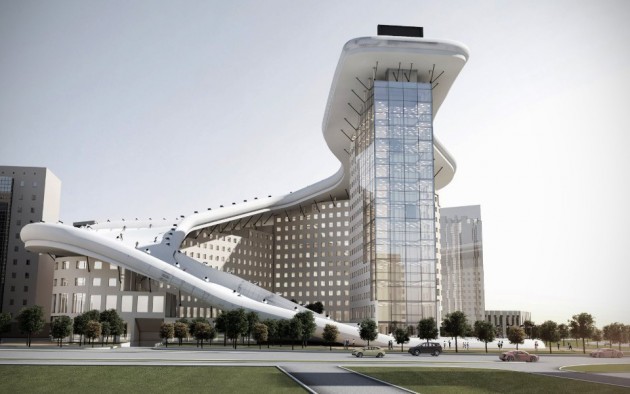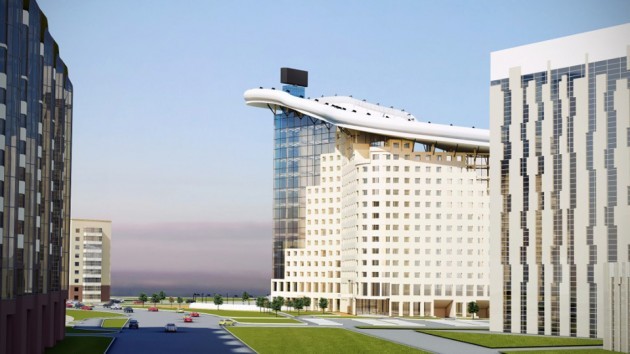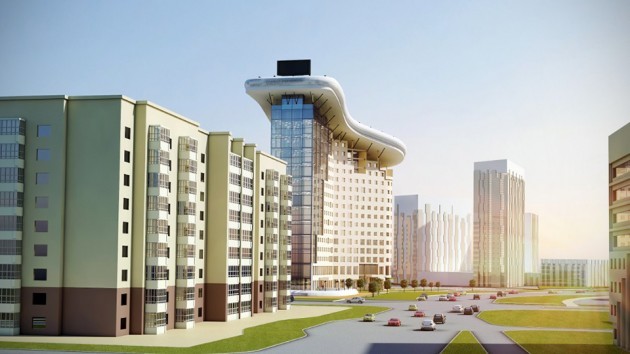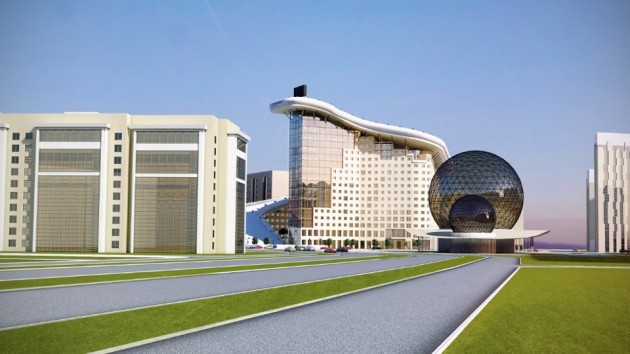 via Lost At E Minor via CNN