US-based bike maker, The Vanilla Workshop, has just make acquiring hand built road bikes without the traditional long wait. The first model under the outfit's Speedvagen Ready-Made program is the OG-1 that promised to deliver the company's very best workhorse race machine, designed, built, painted and assembled right in its Portland, Oregon workshop. If you know small batch, hand built bikes, you will know it takes forever to make and that's not to mention the heart-stopping sticker that comes with each handcrafted machine. Well, not that the OG-1 is cheap (more on that later); it is not as a road bike, but it is, after all, hand built in the U.S.A.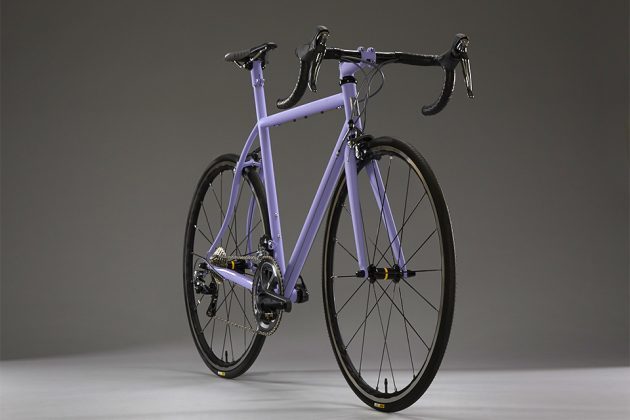 "Speedvagen was born from a desire to keep hand built bikes accessible to friends and fellow racers. And with all Speedvagen up to this point being custom with a longer wait, the OG1 marks a return to the company's roots with a bike that represents the core of the Speedvagen ethos of attainability."
Features you can expect includes Berzerker dropouts, integrated seatmast, super light custom drawn steel tubing, strategically stainless steel reinforcements, Shimano Dura Ace mechanical shifters and rear derailleur, Shimano Ultegra front derailleur, cranks and brakes, Mavic Ksyrium Elite wheels and tires, Fizik Antares saddle, Cinelli cork tape-wrapped PRO handlebar, Ritchey seat post head and painted PRO PLT stem, and painted ENVE 2.0 road fork. Speedvagen OG1 Road Bike is offered in two color options, matte army and matte lavender, and five sizes (50 to 58) with a pre-configured set of components. So how much? A full built example will run you back at $5,385.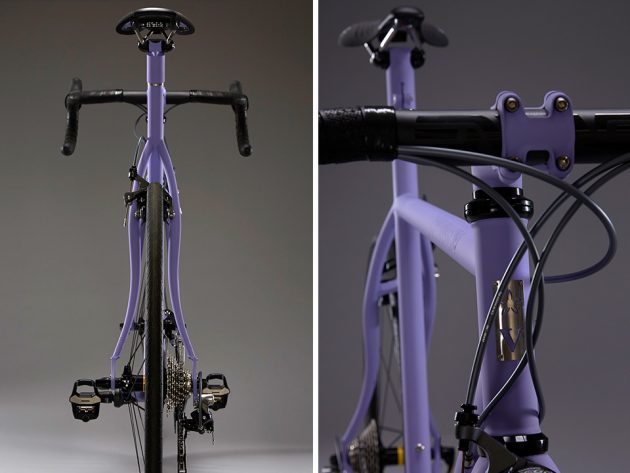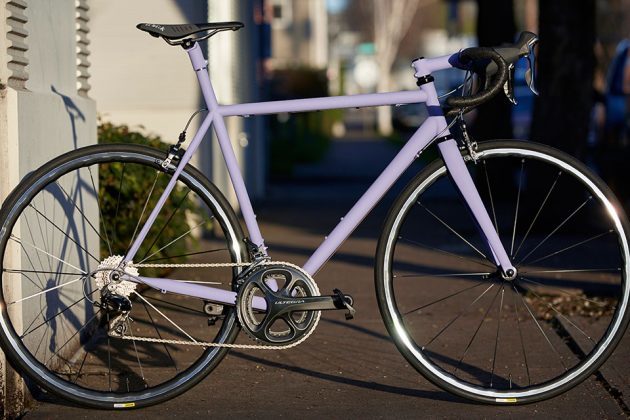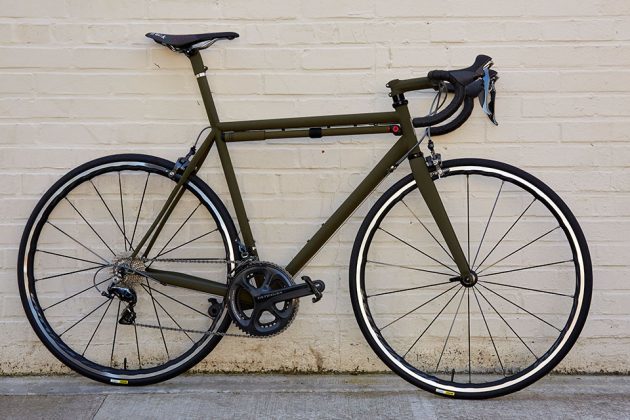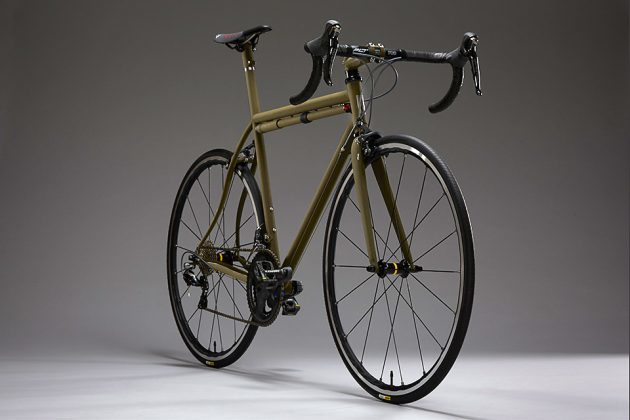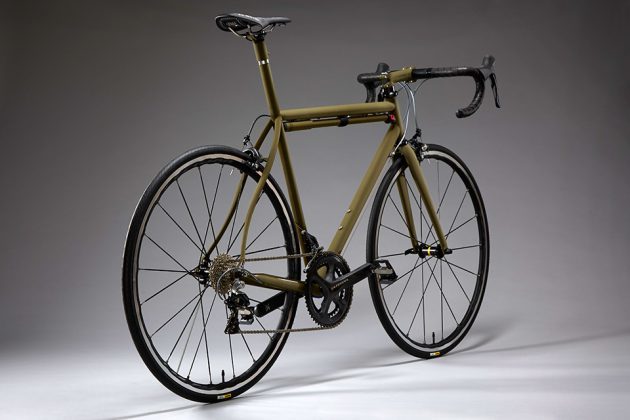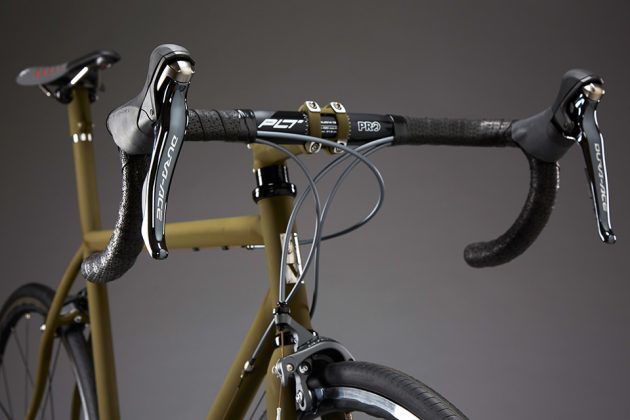 submitted via TIP US page.