first founded in 1983 by former Harley-Davidson engineer Erik Buell, Wisconsin-based Buell Motorcycle was soon acquired by Harley-Davidson in 2003 after a 49 percent acquisition in 1993. between its founding and cessation, it has produced a number of models, but the most notable among them was the 1125 made between 2009 and 2010, which was a major departure from Buell's design 'tradition' mainly because it was based on Harley-Davidson Sportster and it was a sport bike. i am not sure if we should grant the Buell 1125 the cult status, but it is, after all, the last model to be made before things turn really bad and have to bid the world adieu.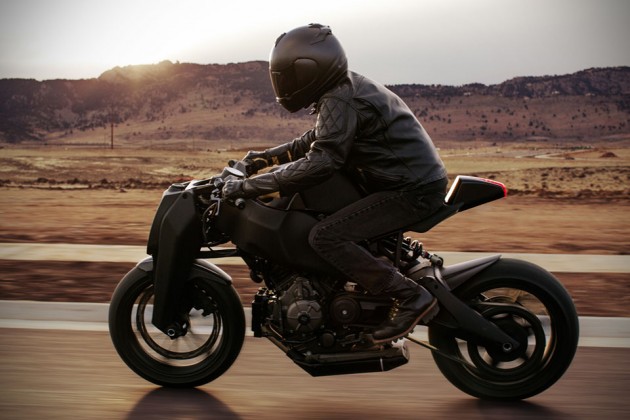 anyway, in case you felt you was being left high and dry back in 2010, here's your chance to grab one 1125-based bike, fresh out of the factory called The Ronin 47. so no. it is not a bike pulled from The Dark Knight movies, but if Batman was real in our world, the Ronin 47 could very well be his bike of choice. seriously, this bike look nothing like any of today's motorcycles and naturally, it is awesome in our books. and oh, it has no relation to Keanu Reeves' flick Ronin 47, but both did based on the old story of The 47 Ronin from the Japanese folklore. in case you are unschooled in Japanese folklore, Ronin is taken format the Japanese word for a samurai who lost his master, which suits this bike perfectly as it is a Buell motorcycle that continues on after the demise of the company.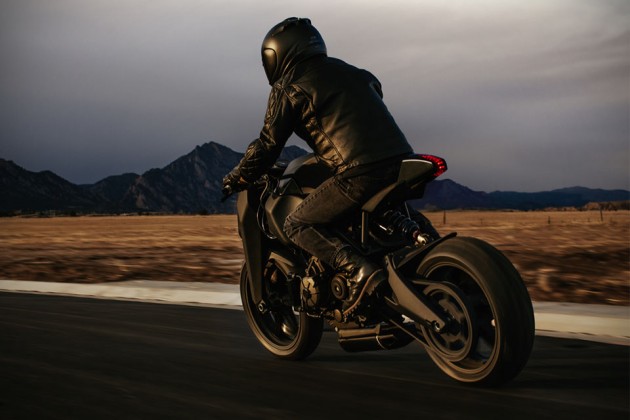 anywho, the Buell of today looks nothing like its forebears (though the spirit remains) and so is the price. back then it cost $11,695 and the reincarnation costs a cool $38,000 – a price you hardly come across in motorcycles, but guess the looks itself pretty much sold itself already. also, as a true homage to The 47 Ronin (the Japanese folklore, remember?), only 47 of such bike will ever be built, which is a good news for individualist cos' the odds of you bumping (not literally, of course) will be rare than the blue moon. it runs on a Rotax-designed motor, but has new fuel mapping to cope with the free-flow intake and exhaust system, and it is tuned to allow it to run cooler at lower RPM, minimizing overheating issues found on the stock bike.
neither power nor performance figures were offered, but according to Bike EXIF, it should be a little more than the original 146 hp. that, together with a lighter weight, should make this a fairly quick bike. a few other details include a high-flow single-core radiator up front, hidden overflow tank in the left fork leg, cast aluminum alloy linkage fork (that's the thing that gives it the Batman motorcycle look), adjustable Penske monoshock, adjustable levers for brake and clutch, four-way switch for controlling the displays on the instruments (located on the clutch lever), RFID chip-controlled start up, ceramic-coated muffler, CNC-machined and TIG welded subframe, and cast aluminum tail section and air intake housing.
the improvements over the original listed is by no means exhaustive, but you get the idea why it is worth 38 grand now, don't you? 47 ain't a big number and a few has already been spoken for. so if you want one, you'd better act fast. really fast.
via Bike EXIF