We are not sure why Evernote has decided to venture into marketing products, but it sure looks like they are swiftly increasing its portfolio since the launch of Evernote Market about a year ago. the latest to join the Pfeiffer Collection desktop accessories announced this past summer is the minimalistic, sleek plywood-molded stand called Bent Ply Platform. available to prop up or elevate your tablet, laptop and even desktop monitor, furniture designer Pfeiffer's creation is said to be inspired by the design work of Charles and Ray Eames.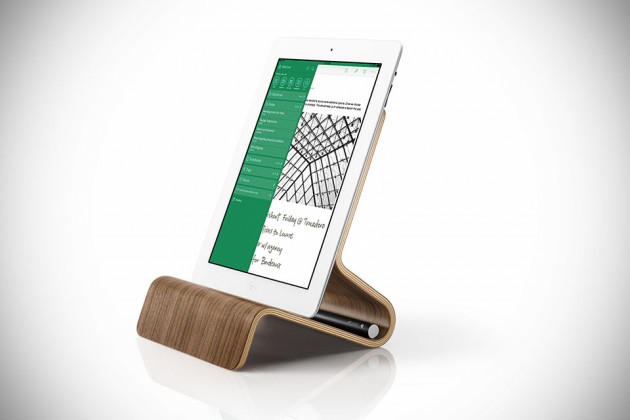 the stands, or platforms as Evernote called them, are created by an old industrial process, dating back to WWII era, of molding plywood by applying heat and pressure that adheres thin sheets of wood veneer coated with glue and shapes them to the desired angles. this is obviously a tedious and delicate process, as moisture in the environment can affect the wood, made more daunting by the nature of the wood's grain and structure that varies from wood to wood.
despite that Pfeiffer made it and the results are what you see here: beautiful, sleek and elegant platforms that adds a little 'warmth' to an otherwise cold (not literally, of course) work desk and a welcome break from Apple's predominantly aluminum aesthetic. Evernote Bent Ply Stands by Eric Pfeiffer is available now from Evernote Market starting at $64.95.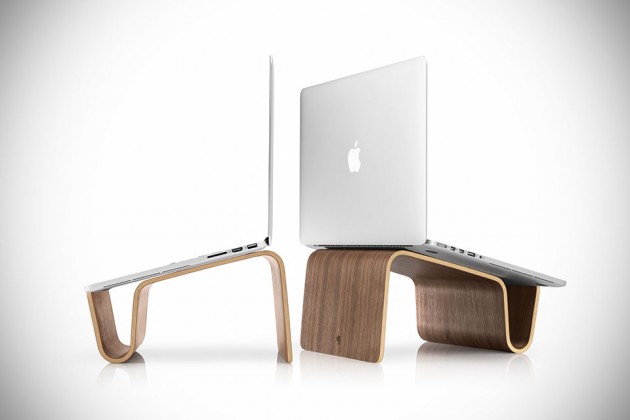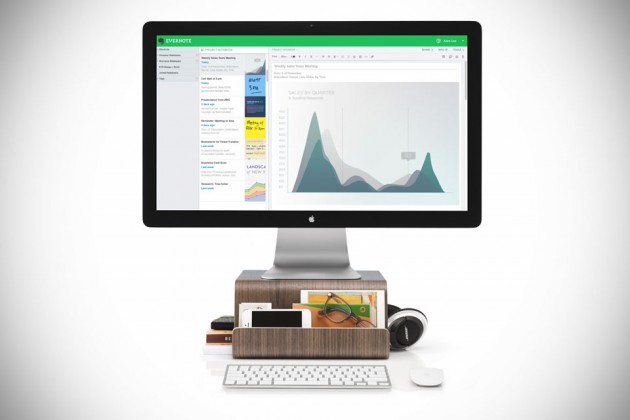 via Fast Company