Some critics were wowed by the Toyota and Subaru collaborative car, GT86 aka BRZ, when it first launched in 2012 but from what we gathered, it is not a car serious import petrolheads have in mind, but that's probably because social media users are a different lot of petrolheads. Nevertheless, it doesn't stop Toyota from whipping out a concept that turns the already pretty alluring car into one that actually wows and that wow comes from the fact that it is a shooting brake. Yes. A shooting brake. Can you imagine that, a GT86 hatch? Toyota pulled the wrap off of the Toyota GT86 Shooting Brake Concept earlier this month and interestingly, it was said that this car's design originated in Toyota Australia, but it was hand built in Japan.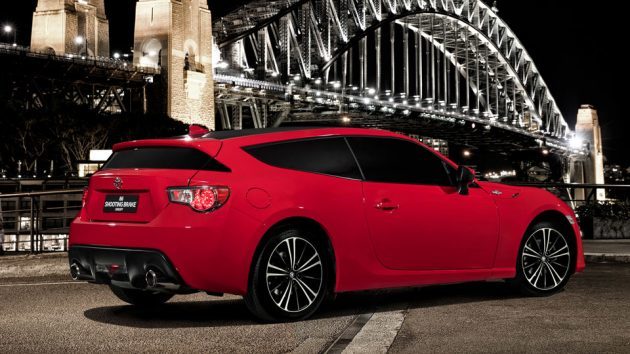 Another interesting fact is, this is a completely working concept and according to our source, it has also seen some lap times too. Despite the new found rear end, the Toyota 86 Shooting Brake Concept remains largely a GT86, which means, it is still moved by a 2.0L boxer unit, offering 200 horses. The shooting brake flavor should offer more practicality as far as two-door rides are concern since now it has a higher roofline. This means a more roomy rear and also more cargo space to boot.
The addition of a gently sloping roof in a hatch configuration turns out to be quite a head turner, which ought to be made. However, it seems like there are no plans for it to be made and so, we suggest you not to hold your breath for one. As a layman, we see no reason why it shouldn't be made. I mean, the underpinning and most of its mechanicals are largely the same as the GT86, which should logically make this model cheaper to roll out as compared to newly designed model. But I guess there's the market to worry about.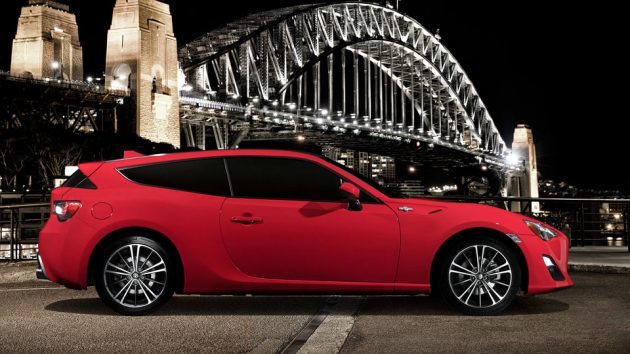 Images courtesy of Toyota Australia.
via Speedhunters