Rubber Band Gatling Gun | US$499.00 | www.gadgetsandgear.com
when you were a kid, you probably had one of those rubber band firing hand gun. now that we have all grown up, we deserve something better than a single shot rubber gun. well, this is exactly what the Rubber Band Gatling Gun does. it can unload all its 100 rubber bands (one at a time, of course) on your unsuspecting target as fast as your hand can crank. yes, it does reminds us of the Gatling Gun of the yesteryear where cranking is required. machined out of mainly solid billet aluminum and power coated, this weapon of choice for any rubber band battle shoots size 64 rubber bands and it is safe enough for point-blank shooting. it's just for your info, not that we encourage you to do that. catch this beautiful piece of toy in action in the video after the jump. in case, you feel that the fire power is lacking, you can request Gadgets and Gears for longer barrels which will boost its rubber-fire power.
you can get yours for a cool $499 from Gadgets and Gears. it is also worthy to note that this is a custom-built toy which would requires a two week lead time. at least, you know where the $499 goes.
UPDATE [May 15, 2014; 4:50PM PST] not exactly closely related to this post, but still somewhat related. we thought you guys might be interested in coupons and deals these folks are offering. go check them out.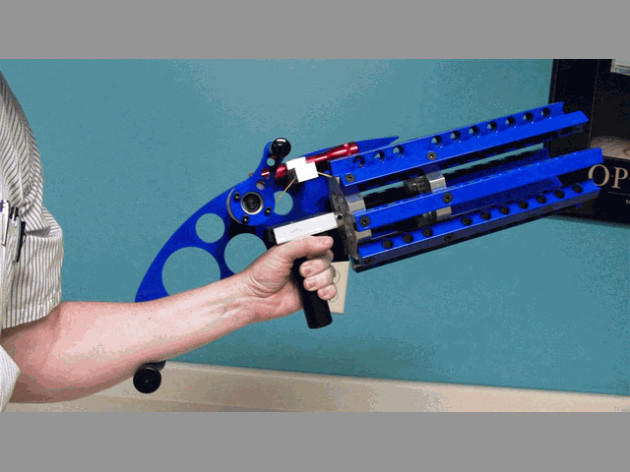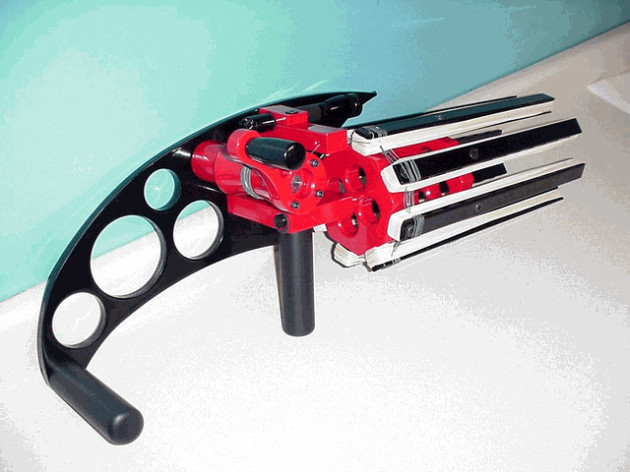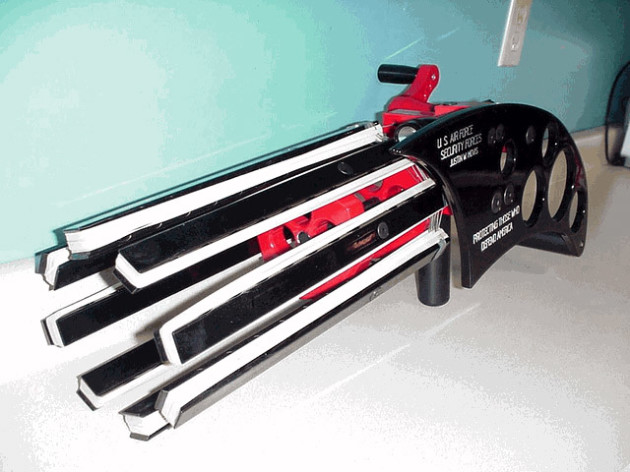 via Oh Gizmo!