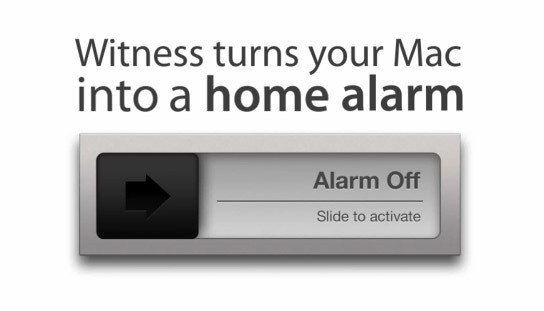 (credit: screenshot from Witness video) Witness App for Mac | US$39.00 | www.witnessapp.com
with an annual turnover of US$3.1 billion for the burgling industry, you can't be too lax when it comes to home property protection, isn't it? if you own an iSight-equipped Mac and it's sitting at home doing nothing while you are away. why not make it perform some security duty? Witness is a Mac app that will turn your iSight into a motion-activated security camera. in the event of an intrusion, the Witness immediately sends an alert to your iOS device along with the intruder's mugshots and video. the Witness is available for Mac OS X 10.6 or higher for $39.
a free app, Witness Remote, also allows you to remotely arm or disarm your Witness on your home Mac. user can also access the witnessapp.com website to stay on top of the happenings in your home, office or dorm room. i have one concern though. when iSight is activated, a tiny green light will appear next to your iSight. in that case, any burglar who has knowledge of newer Mac would notice it, don't they? well, it's just a thought.
Orbicule via CrunchGear