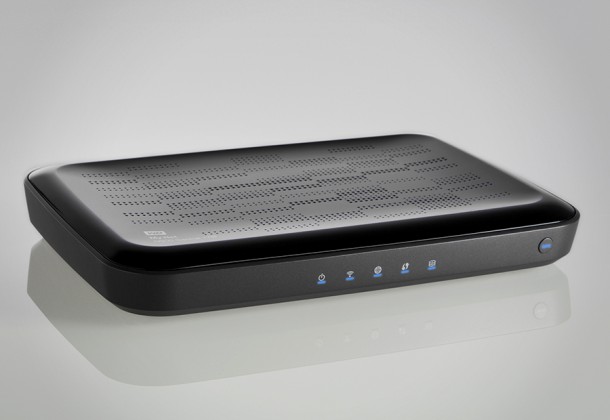 Western Digital My Net Wireless Routers | from US$79.99 | www.wdc.com
don't you just love wireless home network? it gives us the freedom to roam about in the house with our devices without being tied to cumbersome cables. it worked out pretty well until the high resolution digital media contents begin weighing down on the bandwidth and as a result, we started to get jerky or pixelated videos, which totally mars the home entertainment experience. in order to straighten the home wireless streaming woe, you will need more than just a regular router. it calls for a wireless router that is designed specifically for smooth, accelerated HD streaming in mind. the Western Digital My Network Wireless Routers are just what you will need. in this series, WD offers you four flavors of wireless router to suit each's individual needs and budget. the range includes the entry level My Net N600, My Net N750, My Net N900 and the top-of-the-line My Net N900 Central. each router features dual-band (2.4GHz and 5GHz) Wireless n technology and WD's exclusive FasTrack technology for smooth HD viewing experience.
WD My Net N600
the entry level N600 offers simultaneous dual-band WiFi speed of up to 300 + 300 Mbps (2.4GHz and 5GHz, respectively), four Fast Ethernet ports for wired connectivity (plus one WLAN port), a USB port for hooking up with a printer or an external storage for network printing/sharing, plug-n-play certified, WPA/WPA2 security to keep unwanted peeps out and it is DLNA-compatible. price: $79.99.
WD My Net N750
one level up from the N600, the N750 dual-band wireless router features up to 300 + 450 Mbps of data rate that's suitable for multiple simultaneous HD streaming. other highlights include five Gigabit Ethernet ports (4 LAN and 1 WLAN), a pair of USB ports for connecting with your shared printer or shared network drive, plug-n-play certified, WPA/WPA2 security and DLNA-compatible. price: $119.99.
WD My Net N900
moving up the range is the N900 that offers a blazing 450 + 450 Mbps of data rate to support multiple simultaneous streaming of HD content. it features FasTrack Plus technology (a step up from the FasTrack) for real-time traffic prioritization to stream HD and 3D media at the same time. other highlights include eight Gigabit Ethernet (7 LAN and 1 WLAN) for up to 10/100/1000 Mbps wired connectivity, two USB ports for additional storage, printer or media server, built-in range amplifier antennas for extended range, plug-n-play and DLNA-certified. last but not least, WPA/WPA2 security comes as standard to keep your wireless router out-of-bound to unauthorized access. price: $179.99.
WD My Net N900 Central
the N900 Central is the cream-of-the-crop among the four wireless router announced. it shares a handful of similar features as the standard N900 such as a 450 + 450 Mbps data rate for simultaneous multiple device HD streaming, built-in range amplifier antennas, FasTrack Plus technology, WPA/WPA2 security, plug-n-play and DLNA-certified. though it has only a single USB port for additional external storage, media server or printer use and a lesser numbers of Gigabit Ethernet ports (five, to be exact), it does however, sports an built-in internal storage of up to 2TB that you can configured to automatically and wirelessly backup all your computers connected to the network. it is also the only router in the range that allows for remote access using a dedicated app. price: $299.99 (1TB); $349.99 (2TB).