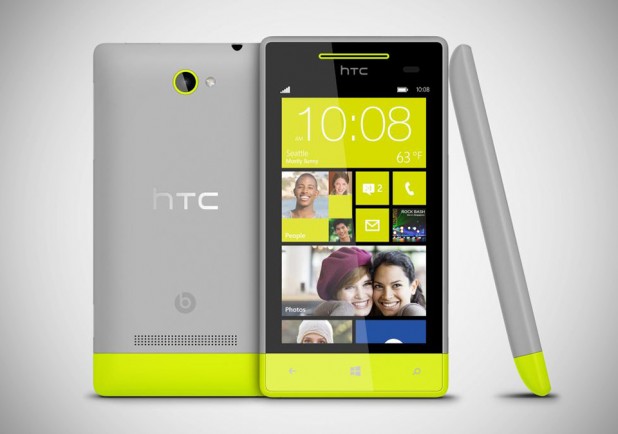 Windows Phone 8X and 8S by HTC | US$tba | www.htc.com
so you thought Nokia is the only source for loyal Windows Phone user? not anymore as HTC has kept its promised of its continual support for the pioneer of smartphone. latest to join the still lackluster Windows Phone family are the Windows Phone 8X and 8S by HTC. for a start, consumers will not miss these phones as they sport an attractive unibody design in an unusually bold palette with premium matte finish. honestly, we have to admit that those bright hues do draw us to it. well, not that we would jump into it right away but it's a start. both handset will be driven by Qualcomm S4 dual-core processor – 1GHz with a surprisingly 'small' RAM of 512MB for the 8S and 1.5GHz with 1GB RAM for the 8X. both phones will have at least 16GB of internal storage but strangely, only the 8S will have support for microSD card.
on a rather bizarre move, HTC has left out the front facing camera on the 8S while the 8X still gets both front and rear cameras with pretty impressive specs. the 8S is equipped with a 5.0-megapixel AF camera with LED flash and has a f/2.8 aperture and 35mm lens, and is capable of HD 720p video capturing. the 8X, on the other hand, has a 8.0-megapixel BSI CMOS sensor with f/2.0 aperture, 28mm lens, plus a 2.1-megapixel front-facing camera with f/2.0 aperture and 88-DEG ultra-wide angle lens that allows up to four people to be framed. both the main and front-facing camera of the 8X boost a dedicated HTC image processing chip and are totally capable of full HD 1080p video recording – yes, even for the front-facing camera. also on the imagining department is the inclusion of a physical shutter button makes for easy shooting even if the phone is locked. the Windows Phone 8X sports a 4.3-inch HD-resolution super LCD 2 display, shielded by Corning Gorilla Glass 2 with optical lamination for reduce reflections and glare, while the 8S, sports a smaller 4.0-inch display, also protected by Gorilla Glass.
on the sound reproduction aspect, both phones features Beats Audio but the 8X gets bigger sound – thanks to the inclusion of an audio amplifier that powers both the 3.5mm audio jack and speaker. other features include the usual condiments of connectivity and sensors such as G-Sensor, proximity sensor, digital compass (8X only), ambient light sensor, NFC (8X only), Bluetooth, and built-in WiFi. last but not least, users will of course be granted access to Windows Phone Store, as well as Xbox Live for all their apps and entertainment needs. landing in November this year through more than 150 carriers in over 50 countries. hit the jump for a gallery of the Windows Phone 8X and 8S by HTC.