3D printing development can only be described as fast and furious, just like the car, a Shelby Cobra, you see here which happens to be 3D-printed. What??? Yes. Really. It is a car built from 3D-printed parts using Big Area Additive Manufacturing technology. Actually, we shouldn't be all that surprised cos' there are already folks in China who actually build a small house out of 3D printed parts, so it is a matter of time this ever advancing technology be applied to a variety other things. The 3D-printed sports car is a joint effort by Carroll Shelby International Inc. and US Department of Energy's Oak Ridge National Laboratory (ORNL) and was officially unveiled at the North American International Auto Show aka Detroit Auto Show in January.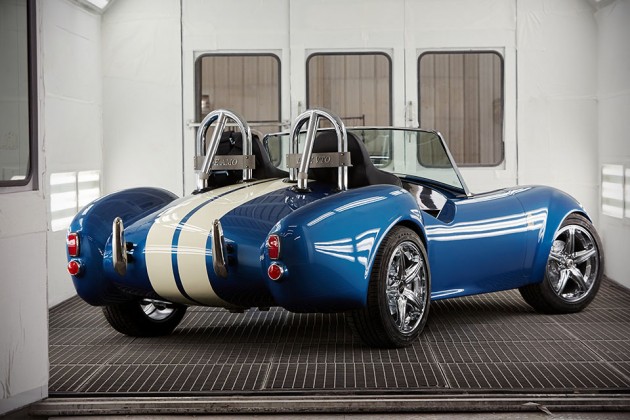 So are there any good from having everything 3D-printed, including automobile? Logically, it should, with lower cost and faster turnaround time being the major advantages over traditional manufacturing processes. In fact, all it took was six weeks – starting from the design to manufacturing, which includes 24 hours of print time, to the final assembly – to result in this beautiful 1,400 lbs 3D-printed Cobra. Under the bonnet, the 3D-printed Cobra is designed with flexibility in mind, which allows it to be outfitted with components like battery and fuel cell technologies, hybrid system designs, power electronics and wireless charging systems.
There you have it; 3D-printing has officially come to automobile manufacturing. Does it mean we will be seeing more affordable rides in near future? You know, since cost saving is expected of such technology? That will remain to be seen, but one thing for sure, from here on, things are going to advance extremely quickly.