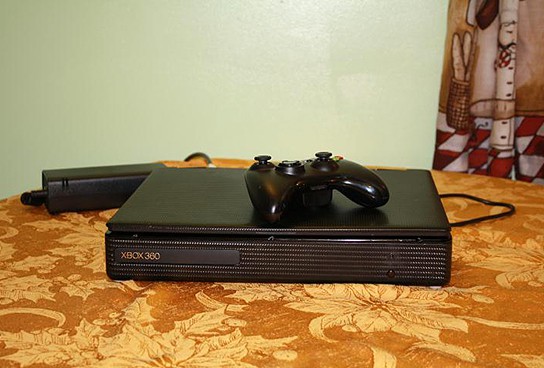 (credit: Darkuncle Custom Gaming) XBox 360 Slim Portable 15″ | from US$2,250.00 | www.darkunclecustomgaming.com
we don't just post because we have to but we post because it is fun, visually appealing and it is something we (or rather i) would buy if we have the extra cash. case in point: this XBox 360 Slim Portable as custom by James Terry of Darkuncle Custom Gaming had me drooling all over in an instant. so how slim is this gorgeous baby? it measures just 2.5-inch (6.35 cm) thick, 14.25-inch (36.2 cm) long and 9.75-inch (24.77 cm) deep. pretty compact, eh?
[ad#playasia-2]
not only did James trimmed down the already slim XBox 360 Slim and packed in every working component (except for the power brick) into a laptop form, he did so without modifying the main board, DVD and hard drive. together with a laptop 15-inch LCD display, the resultant XBox 360 laptop weighs just under 9 lbs (about 4 kg), thanks to the use of aluminum enclosure. the LCD screen draws its power directly from the 12v pin meant for Kinect. therefore, you won't be able to use Kinect with it but i am sure you don't want to be seen dancing away in Starbucks, do you?
James also had the cooling department covered via three fans built into the laptop. on the sound department, James has integrated a 10-watt amplifier with stereo speakers that should be more than ample for on the go gaming. naturally, these are powered by the main XBox 360 power supply too. Xbox 360 ports are located at the rear of the laptop. after the brief of this awesome XBox 360 laptop, you must be drooling all over and wonder how can you get one? the good news is, James is putting this for sale from $2,250 over at Darkuncle Custom Gaming website.
if the $2k plus price tag is too much for you, you can send in XBox 360 slim for a $300 discount or choose the 4GB model to save yourself $100. also if the 15-inch is way too small for you, you can wait it out a little longer as there's a 17-inch version in the works. here's a little trivia before you head on to make your priced acquisition: James took more than 400 hours of work to complete this particular example. you gotta give in to this man for his determination and patience. hit to the jump to check out the build video of this wonderful drool-worthy XBox 360 laptop.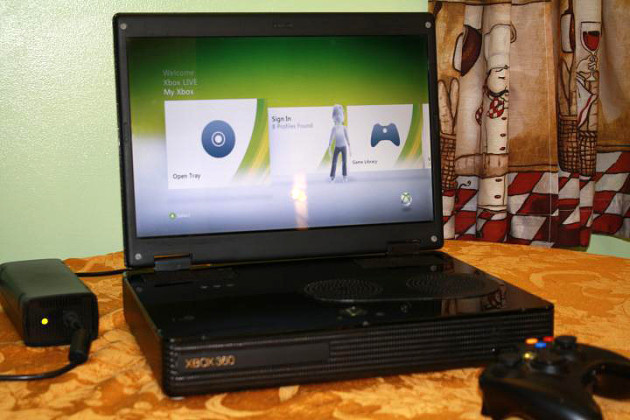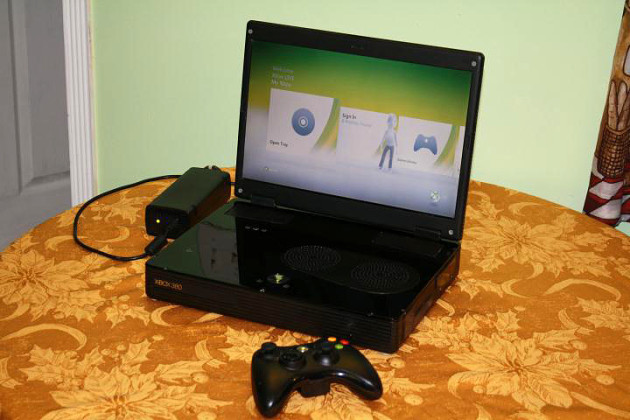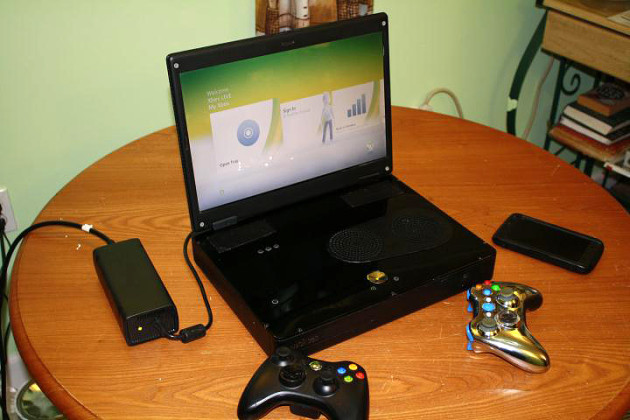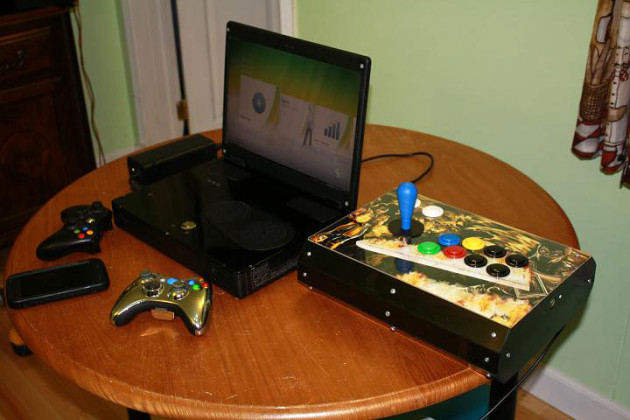 via Technabob