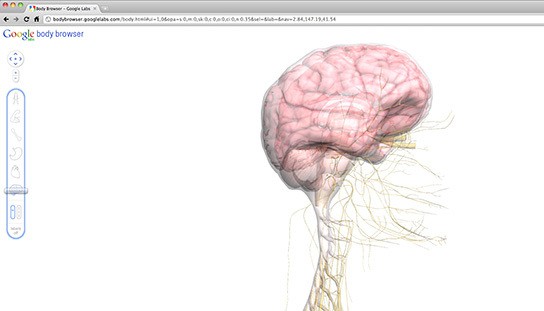 (credit: screenshot by mike from Google Body Browser)
in addition to browsing our planet earth or peeking down on the maps, you can now browse the human anatomy – the Google way. the Google body browser lets you view, in three-dimensions, a multi-layered human body just as you would with Google Earth or Maps. user is able to zoom in and out, rotate and adjust to the various layers of skins, muscles, tissues and skeletal system.
there is also a search function which enables user to be taken directly to the part that the user is searching for. obviously, user experience ranks up high with any Google products. therefore, as you would have expected, the Google body browser does not use Flash, Java or any other graphical plugins. though no plugins are required, you will need a web browser with WebGL support.
don't worry if you don't know whether your browser is supported or not. just head on to Google body browser and you will be advised on how to get going with exploring the anatomy. think it's about time for us to get educated on our human body. it couldn't be simpler than that. well, at least as a general knowledge for the rest of the non-doctors.
no, there's no Artery View as yet. but who knows Google might just surprise us yet again.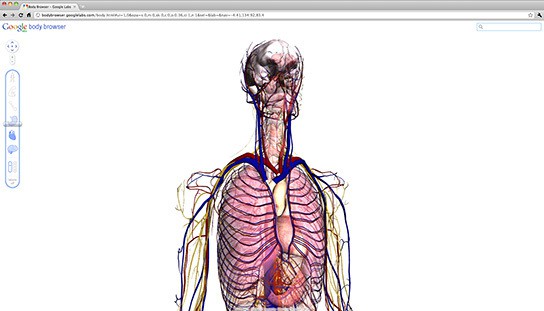 (credit: screenshot by mike from Google Body Browser)
via USA Today