what better way to carry an iconic marque than to introduce a new iteration of its iconic ride? we are talking about the Indian Roadmaster, a ride which was originally produced between 1947 and 1953, and has proven to be defining touting bike of its time. the 2015 Indian Roadmaster wants to rekindle that tradition, starting with the essential that make a touring bike a touring bike – the storage. it offers almost 38 gallons of weatherproof storage and comes standard with hard-sides saddlebags, as well as a roomy quick-release, carpeted rear trunk – both boasting remote locking for added convenience. powered by a 49-degree, air-cooled V-twin Thunder Stroke 111 engine, paired to a six-speed overdrive transmission, the 2015 Indian Roadmaster boasts 119.2 lb-ft (138.9 Nm) of torque to pull you, your pillion and all that's need on a roadtrip with ease.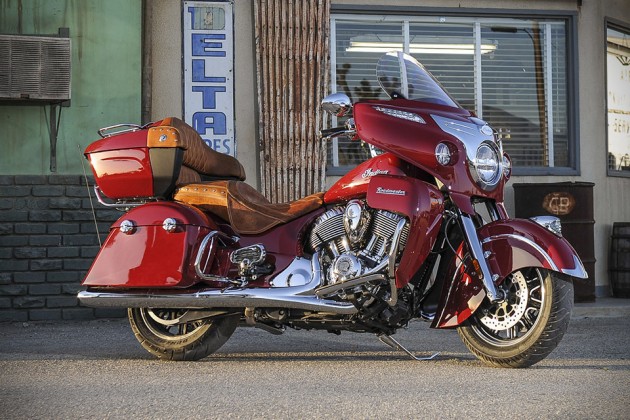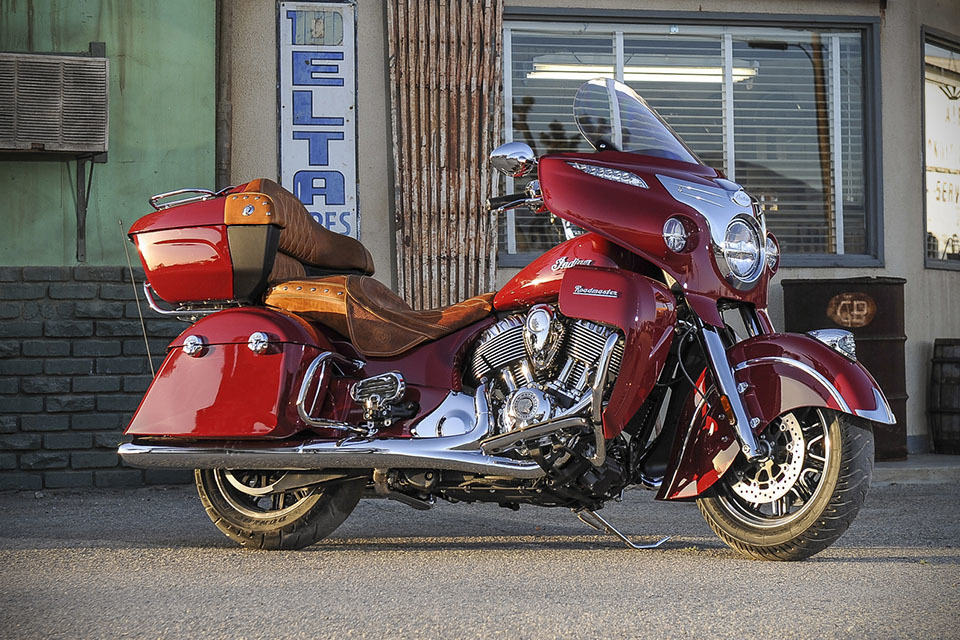 no ponies were provided, nor was the performance figures offered. then again, those figures don't quite matter for touring bike – all you need is the reliability, storage space and grunt to make the trip, again and again. other worthy highlights include adjustable passenger floorboards, Horizon Windscreen with power-adjust, desert tan leather heated seats with individual controls and high/low settings, heated grips offering ten temperature settings, adjustable airflow lower fairings, anti-lock brakes, plus a slew of luxury extras including chrome front and rear highway bars (plus a whole lot of other chrome stuff), tire pressure monitoring system, keyless ignition, triple power ports, Pathfinder LED lighting all-round, electronic cruise control, and an advanced infortainment system with Bluetooth integration and multi-device connectivity and more.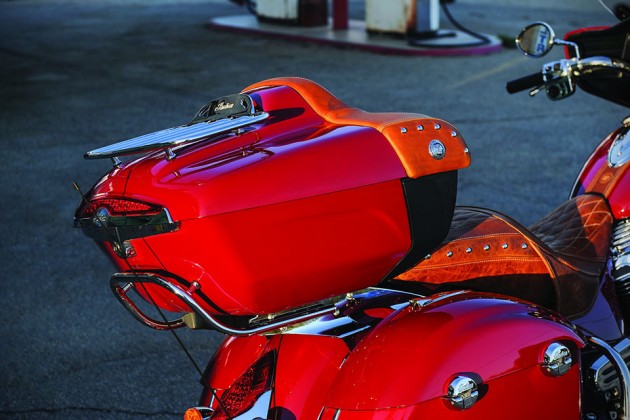 the 2015 Indian Roadmaster is available starting at $26,999, with delivery expected to commence sometime in September 2014, but in the mean time, you can get up close and personal with this beauty at the Sturgis Motorcycle Rally, happening on August 2, at Indian Motorcycle stand at 3rd & Lazelle St., or better still, get behind the handlebar yourself at the Indian Motorcycle Demo Experience located at I-90 at Exit 30.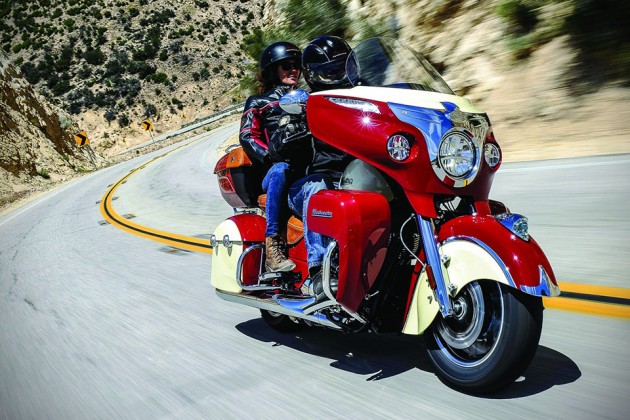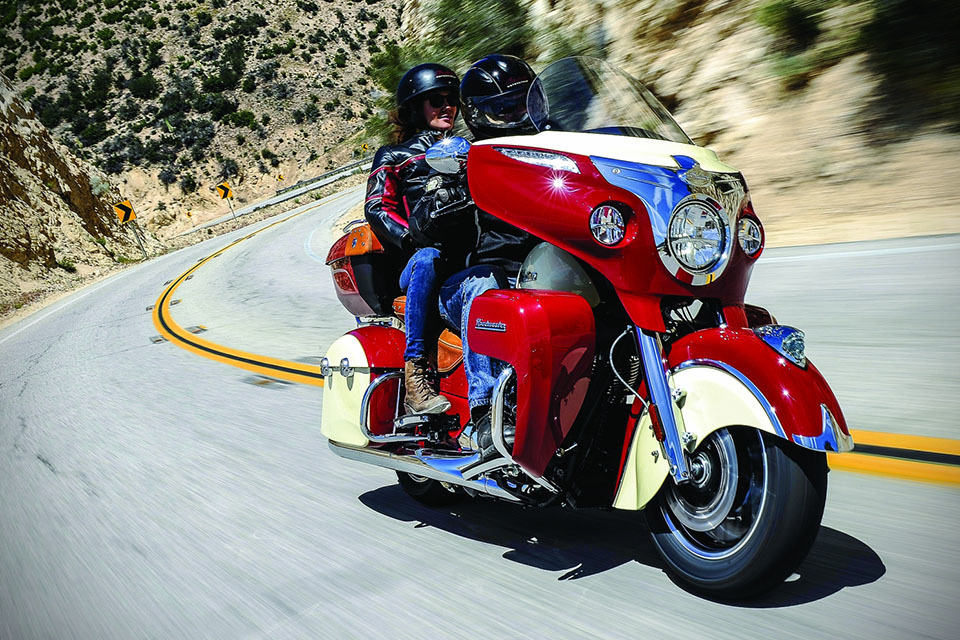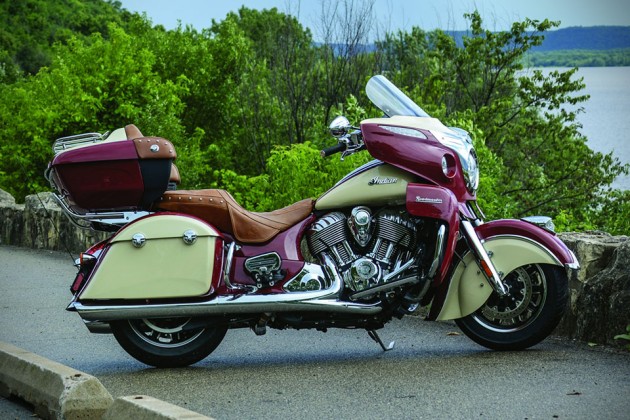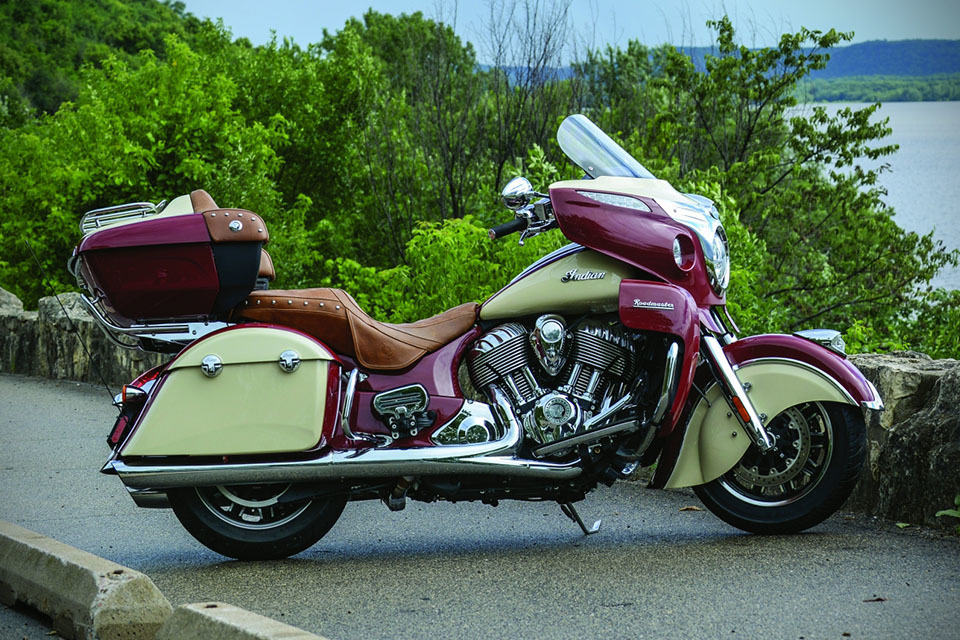 images via autoevolution and Indian Motorcycle