great news for fans of Japanese performance cars. Subaru newest performance rides, namely WRX S4 and WRX STI, have just been launched and they will be on sale starting today at Subaru dealers throughout Japan. while the re-imagined STI is not newest news, it is now officially available in Japan. however, what tickles our interest is the S4 sedan, which continues the 'matured' WRX look with a little more power under the hood, sitting somewhere between the STIs and the regular Rexes. powered by a 2.0-liter Boxer direct injection turbo DIT engine, massaged to deliver 296 horsepower and 295 lb-ft (400 Nm) of torque, the all-new WRX S4 is the Japanese automaker's attempt to strike a balance between exhilarating performance and luxury comfort.
granted, the new WRX look isn't for everyone; to some extend it looks like the boy-racer has grown to become a man-racer, Legacy style of ride (actually, the back looks like a Corolla, if you ask me). according to Subaru, the S4 is so named because it represents the "high-level fusion of four attributes, namely 'sports performance', 'safety performance', 'smart driving' and 'sophisticated feel'." the high-performance engine is mated to a Sport Lineartronic transmission and is the first of the Rexes to be fitted with Subby's EyeSight driving assist system and electric parking brake. the S4 has a slightly stretched wheelbase which affords for a roomier rear leg room, as well as elbow and shoulder room, while maintaining the overall body width.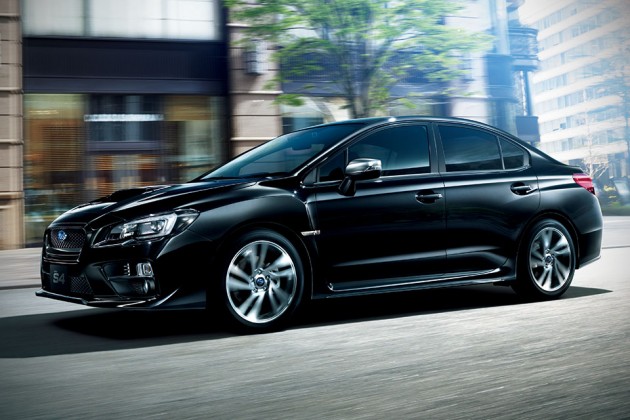 other worthy notes include a stiffer body and suspension, enhanced suspension geometry, multi-mode Vehicle Dynamics Control (VDC) and Active Torque Vectoring, eight-speed shifting in Sports mode with SI-DRIVE, LED lighting, 18-inch alloy wheels, D-shaped steering wheel, leather gearshift boot with red stitching, a piano black interior with metallic accents, body holding sports seats, decorative carbon trim panels and more metal trim accents, dual dial layout instruments, a 3.5-inch LCD, plus a slew of safety features, including the aforementioned EyeSight, Active Lane Keep steering assistance system, Pre-Collision Reverse Throttle Management and Brake Light Recognition, and more.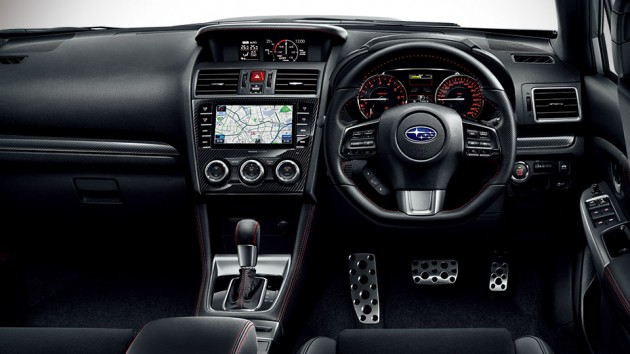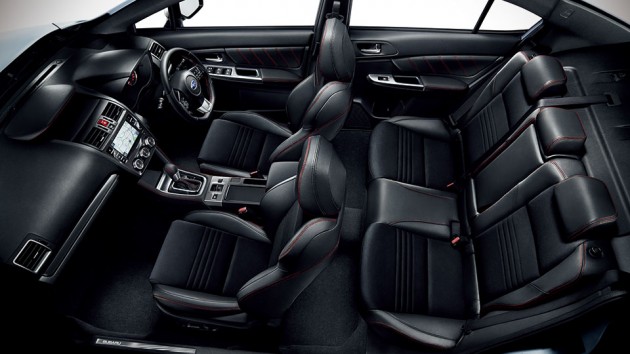 as for the WRX STI, it is pretty much similar to the US-spec seen earlier this year, including the 'matured' look, but powered by a 1,994cc Boxer turbo unit (not 2.5-liter), developing 304 hp and 311 lb-ft (422 Nm) of torque. these numbers are put to good use at all four wheels via a six-speed manual gearbox. it is worth noting that both cars that we are talking about are of Japanese specifications, which are only available to the Japanese market (obviously). prices for the WRX S4 and the WRX STI starts at 3,348,000 Yen and 3,790,800 Yen (around US$32,140 and US$36,370).