Doctor Who fans who have supported fan-designer Andrew Clark's Doctor Who and Companions got their votes heard. This brilliantly conceived set is now an official LEGO set, slated to hit the shelves December 1st in time for the Holiday season for $59.99. The set features the Doctor's iconic time-travelling blue police box, TARDIS and its high-tech, larger-than-the-outside interior. What makes this set particularly awesome is, it has not one but two Doctors, namely the Eleventh Doctor and the Twelfth Doctor. Also included in the set are two other minifigures, Clara Oswald and Weeping Angel. Two evil Daleks are also included, in case the lone Weeping Angel proves a little too easy for the Docs. Excerpt from the official PR as follows:
"Construct a stunningly detailed LEGO® version of the iconic TARDIS® and role-play the Doctor's time-travel adventures! Created by fan-designer Andrew Clark and selected by LEGO Ideas members, this set is based on the BBC's popular and long-running television series about a Time Lord – the Doctor – exploring the universe in a blue police box. Due to trans-dimensional engineering, the TARDIS is bigger on the inside than the outside and this cool multifunctional set includes the console room that houses all the flight controls. Regenerate the Doctor and defeat the evil Daleks™ and a Weeping Angel with the help of his extraordinary companion Clara. Then close the doors of the TARDIS and launch into another dimension! Includes 4 minifigures with assorted accessory elements: the Eleventh Doctor, the Twelfth Doctor, Clara Oswald and a Weeping Angel, plus 2 Daleks."
Keep going for a few more product look.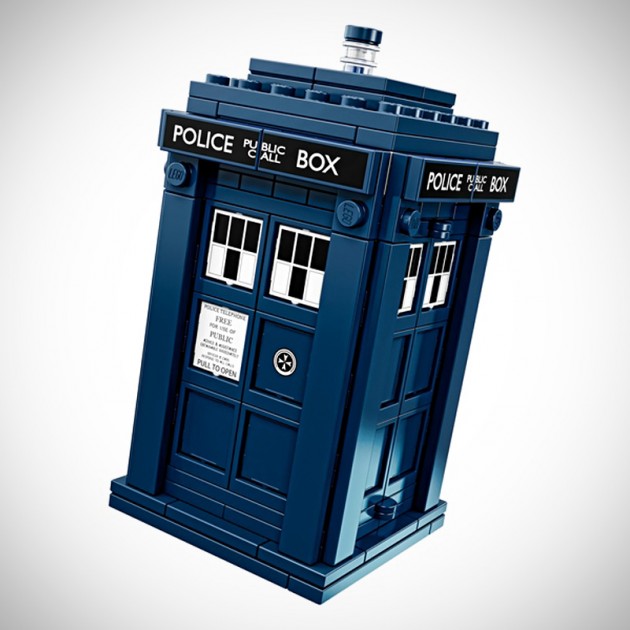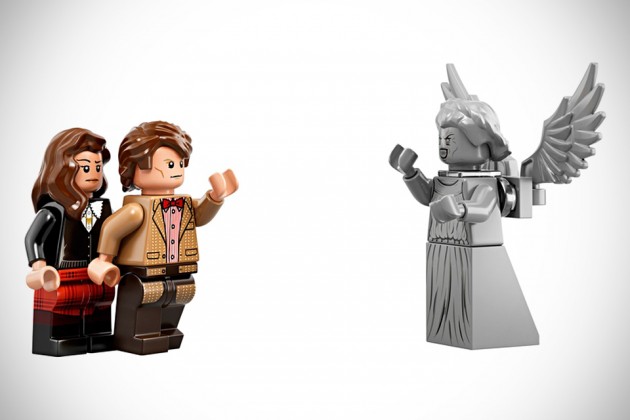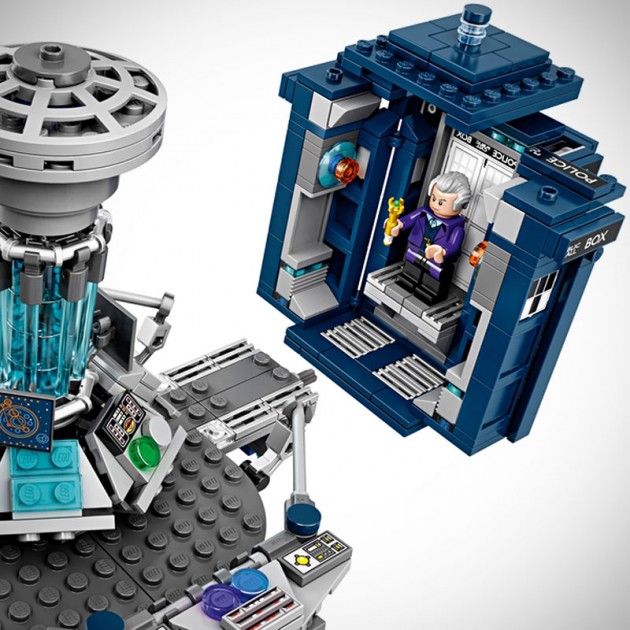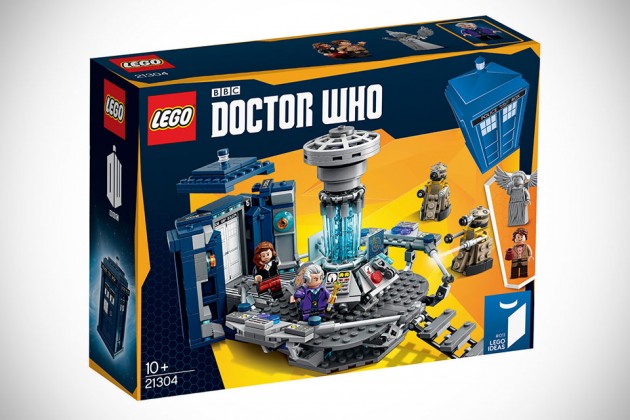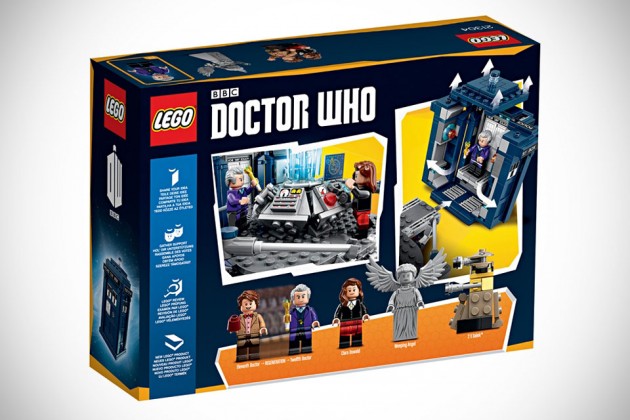 via Big Shiny Robot