Whenever we come across an overly specced smartphone touted by independent makers, our skeptic mode immediately kicks in and right now, we are in the said mode as we are digesting what Swedish startup Symetium has to offer with its so-called Smartphone PC. The idea of turning your smartphone into a PC isn't new, but as the market has proven, it might not be the best idea to pursue. However, it seems like there's no stopping founder Jonathan Gustafsson from pushing ahead and he is doing so by packing the Symetium Smartphone PC with incredible specs.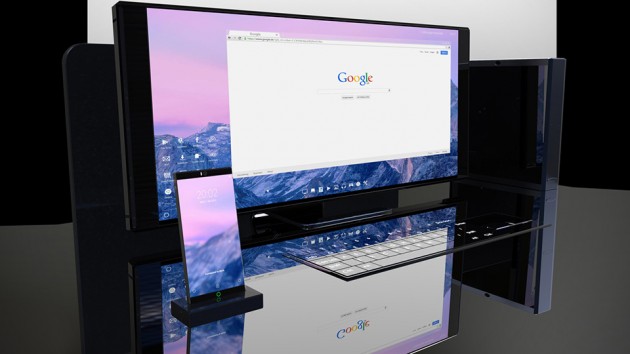 Here's what it has got: a 5-inch FHD OLED display, a Snapdragon 820 processor, a whopping 6GB of RAM, USB Type-C connector, front-facing stereo speakers, a 24MP main camera, a 5MP front-facing camera, IP67-rated for dust and waterproof, and wait for this… up to 256GB of built-in storage. On top of the latter, it has microSD slot that could bump it further by 128GB. If that's not enough, it will be getting the latest Android 6.0 Marshmallow OS, or rather an adapted version called SymetiumOS. The magic, if any, lies in OS, which allows you to hook up the smartphone via HDMI (thanks to USB Type-C), turning your HDMI-equipped display into a PC and the device, into a touchpad.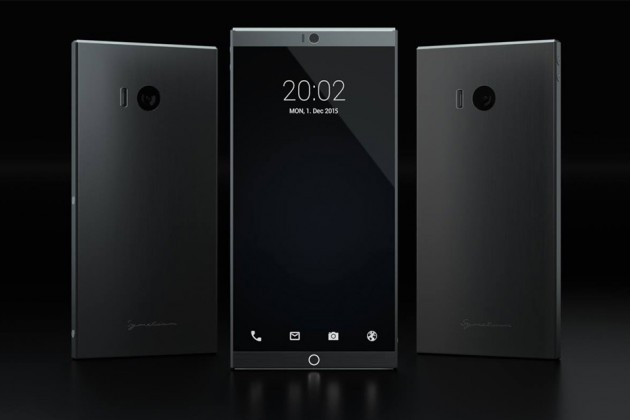 Pardon us for being skeptics because we reserve that right for good reasons. We can hardly believe major makers with the financial muscles behind them haven't jumped on these specs, while a startup who said it has been working on it for three years now, is capable of dishing out a superphone. Though, to be fair, it didn't say it is a superphone, but the specs pretty much speaks otherwise. Speaking of capital, the Swedish outfit has taken Symetium Smartphone PC to Indiegogo, seeking to raise $1.25 million to get the handset into production for delivery in August 2016. That's nearly a year wait and only if everything goes as planned, including meeting the lofty funding goal within the next 34 days or so. That said, in the tech industry, a lot of things can happen in a year's time, including 6GB of RAM being a norm and possibly the demise of 1080p display.
But what about the pricing? Well, it ain't cheap, with the 64GB model asking for $549-$699, while the 128GB and 256GB model goes for $799 and $999. respectively. Sorry for the skepticism, Symetium, but I am sure you can understand where we are coming from, don't you? The concept design of the handset is pretty, though.