It's 2015 and it is nothing like the future as depicted in the movie Back to the Future II. To be fair, we do have hoverboards, holographic technology, flying cars, self-lacing shoes and Nike Mag boots. Just that they didn't turn out quite like the movie's. However, things about to a take a turn as we welcome a piece of the future that we can buy: Pepsi Perfect. To be honest, we almost forgot about Marty McFly's first soda in the future because we never thought it was an integral part, but here it is the first product of the future and you will be able to acquire it starting on October 21, 2015, the same day when Marty McFly traveled into the future.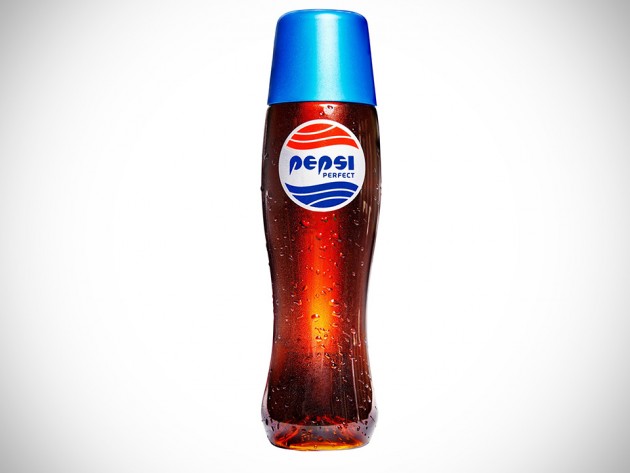 There's a catch here, though: only limited quantities will be sold. Only 6,500 bottles of this cola of the future will be made, each going for $20.15 a pop. For that price, you will be scoring yourself 16.9 oz. (500 ml) of the regular blend of Pepsi made with real sugar, bottled in identical bottle and placed in a special collectible case. Likely, fans wouldn't be bothered by the liquid content and so, I am guessing it doesn't matter if it will taste any different from today's Pepsi.
In case you find 20 bucks for a cola is way too pricey but still wish for one, then we suggest you head down to New York Comic Con where Pepsi will be distributing (for free!) the first 1,500 bottles to anyone who dressed like Marty McFly. Here's the official detail on how you can go about getting a free Pepsi Perfect:
Marty Mornings: Each day, the first 200 fans who come to the Pepsi Perfect Booth (#CP101) dressed as Marty McFly will take home their very own Pepsi Perfect.
• McFly Schedule:
◦ Thursday  – 1-2PM
◦ Friday – Sunday – 11AM-12PM
• McFly outfits must contain the following:
◦ Puffy red vest or Back to the Future Part II jacket
◦ Blue jeans
◦ White high-top sneakers
◦ Watch
◦ Optional: hoverboard
There's a also a Quick Draw Wild Gunman Style competition, happening everyday starting at 3PM during the convention, where fans can compete to see who's the fastest gunman in town to have a shot at winning the Pepsi Perfect.
Honestly, we are not sure if we should be getting excited about a bottle of today's soda bottled differently, but then again, for true BTTF fans, it is a treat and a must-have as part of their growing collection. I am a fan, but not as big to chase after a bottle of Pepsi, which came 30 years late.