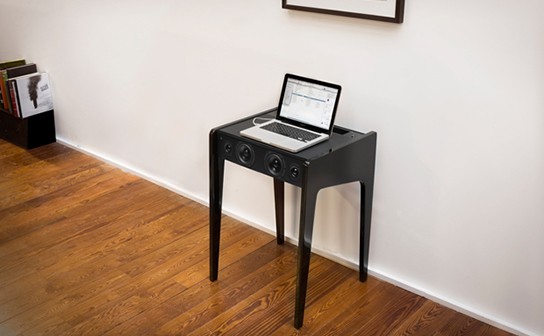 La Boite Concept LD 120 | US$1,300.00 | www.laboiteconcept.com
(image credit: La Boite Concept)
we are probably familiar with sound dock for iPhone and iPod. how about your laptop? sure you can get any of those puny speakers that probably don't do much good to your ears, or you get the La Boite Concept Laptop Dock LD 120. basically, the LD 120 is an elegant looking table stuffed with speakers and a bunch circuitry that promise to turn your laptop in to a high-fidelity music player.
if you are those that demand more from your laptop musically, then this 120 watts RMS, 7 drivers equipped table might be your weapon of choice. the LD 120 has a built-in Burr Brown Digital-to-Analogue converter (DAC) (USB sound card) and requires only one wire to get you going. you must be wondering where are the 7 drivers? well, a pair of two-way drivers are located upfront, another two are designed to face the wall and a down firing subwoofer goes underneath the desk.
all these awesome goodness of hi-fi quality audio are beautifully clad in piano lacquer finish and natural leather for the desk pad (which is insulated agains the vibration from the sub-woofer). the LD 120 also lets you charge other devices via its two auxiliary inputs and outlet within the storage compartment. time to give yourself a perfect excuse such as "i have ran out of desktop space to put my laptop" and get this hi-fi quality table. how i wish. except that i don't even have space for another table…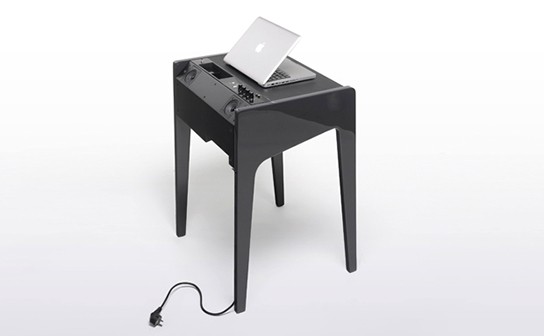 (image credit: La Boite Concept)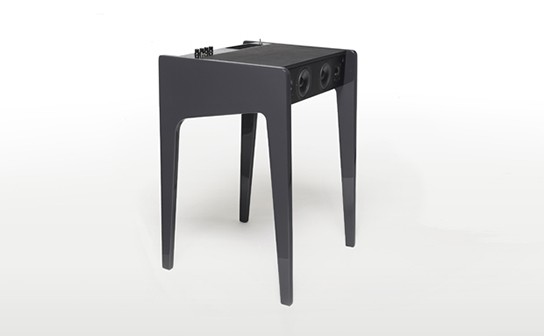 (image credit: La Boite Concept)

(image credit: La Boite Concept)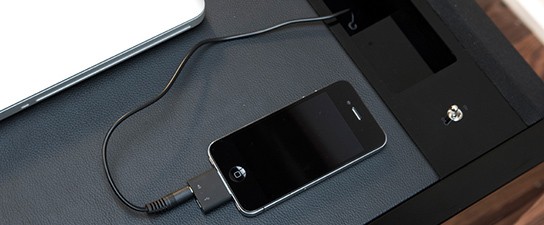 (image credit: La Boite Concept)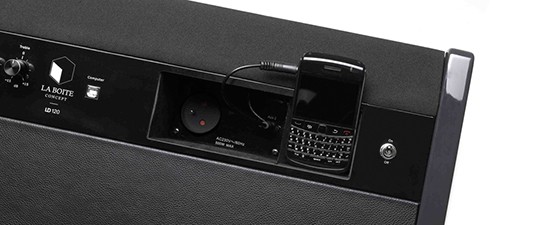 (image credit: La Boite Concept)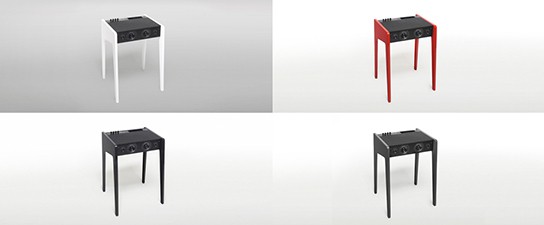 (image credit: La Boite Concept)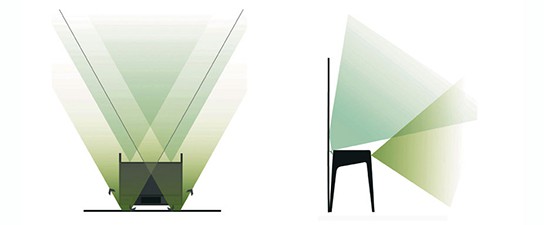 (image credit: La Boite Concept)
via DVICE