If you adore 4K resolution and want your home entertainment to be future-proof, then you would want a 4K capable streaming media player as part of your 4K home entertainment setup. If so, you will be glad to know that Singapore-based AC Ryan is expanding their presence in the U.S. with the help of Spear Logic Inc. and the first product that folks in Stateside can get their hands on is the outfit's latest Veolo 4K Streaming Media Player, which is available as we speak via Amazon. As the product name implies, Veolo 4K is a 4K capable streaming media player that offers True 2160p H.265 hardware decoding and HDMI 2.0 video output.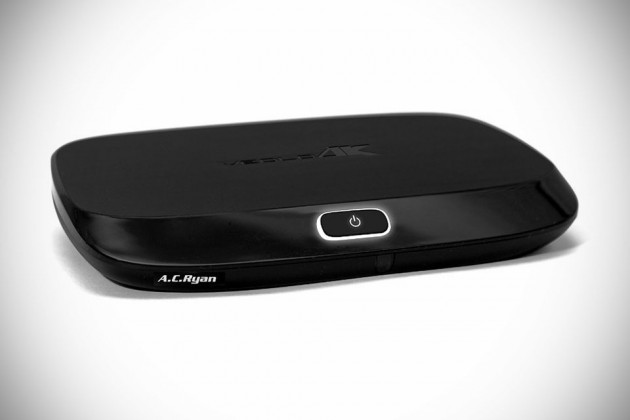 It runs on Android platform with processing power coming from Rockchip RK3288 SoC, featuring a 1.8GHz quad-core Cortex A17 ARM processor and Mali T-764 3D graphics processor. Other details include 2GB RAM, 16GB internal memory, composite stereo output, SPDIF optical and HDMI passthrough, supporting up to 5.1 with down mix for 2.0 setups. The Veolo 4K stellar spec-sheet is only bettered by its associated price tag of $149. Yes. It is that affordable. But that's not all, we have tied up with AC Ryan to sweeten the deal further; from April 18, 2015, 0001 hrs PDT, to May 03, 2015, 2359 hrs PDT, our readers can enjoy 10% off the listed price of $149.
Additionally, US and Canada addresses will get free shipping, plus a free VEO Navigator Air Mouse to go with your new 4K hardware. Pretty awesome deal, we may say so ourselves. So, how do you take advantage of those benefits? Simple. All you have to do is to enter "MIKEDISC" (less the quotation marks, of course) upon checking out. You're welcome.