It's April, which means the date to the announcement of LG's next flagship smartphone is drawing close by the day. For those who can't wait to at least see what's the G4 will be like, here's the good news: it will be the prettiest, or should we say, the most premium-looking, G phone to date, well, that's if you have a thing for leather. Fitted with a 5.5-inch quad HD IPS quantum display with 2,560 x 1,440 resolution, LG newest flagship smartphone is reportedly 'leaked' through an "unannounced" product site (note: the site have since gone offline) and interestingly, it is shown sporting genuine leather back which will be available in a variety of colors. It is said that plastic back cover will also be available for those who aren't in favor of leather.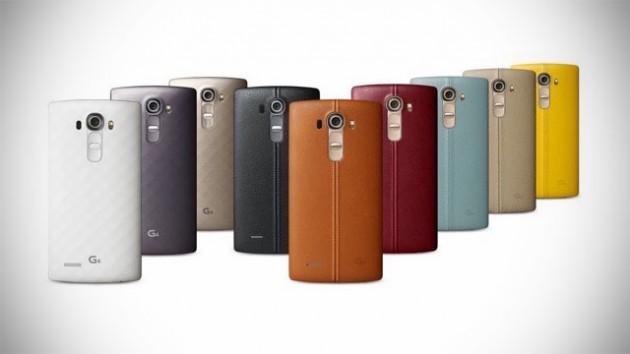 Design-wise, it has a 8.9mm thin slim curved back which LG refers to as "slim arc design" that affords for "a natural, comfortable, and firm grip." It is also revealed that its super-fast 16MP f1.8 camera will get some assistant from an infrared color accuracy sensor, as well as second-generation image stabilization and a full manual mode. By "full manual mode", we are assuming it means the ability to fine tune focus, white balance, ISO and exposure, though that's just speculation on our part. Then again, there are third party apps like Manual which lets us do those things and therefore, we don't see why it can't be done natively. Also present are microSD card slot, removable 3,000 mAh battery and a new custom UI that is supposed to be "more human-centric" (manual camera control is part of it, btw). As far as the accidental revealing goes, those are what we have read.
Beyond that, there's no confirmation what will be going under the hood. As for the unveiling, LG said it will be its most "ambitious smartphone introduction yet", to which it will pick 4,000 consumers in 15 countries to "test drive" the all new LG G4 weeks before the official launch. The pre-launch campaign, branded as consumer experience campaign, kicked off in Korean earlier last week with countries, including Turkey, Indonesia, Singapore, United States, China, India, Brazil, Canada, United Kingdom, France, Germany, Mexico, Japan and Hong Kong, following suit.