If there's any lesson to be learned from Sony's Walkman Phone, is that music-centric phone is not a formula of success. But that's Sony and it might not be the fate of the Marshall's first smartphone, dubbed London. You heard that right. Marshall, the guitar amp maker and later, headphone maker, has embarked on a route never travelled by any guitar amp maker. A brave move, no doubt and as far as we can see from the press images, London is looking pretty sweet, more so with the promised of sweet sound enhanced by Cirrus Logic WM8281 Audio Hub.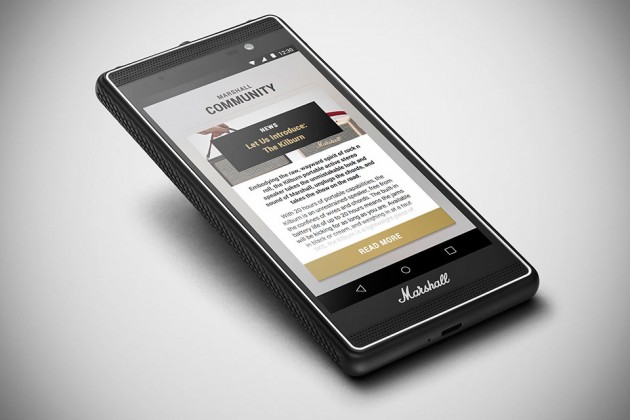 So, yes. This is a music-centric smartphone that is designed to appeal music lovers and besides boasting electronic wizardry to make audio sounds brilliant, it also touts dual front-facing speakers, dual audio headphone jack with independent volume control for sharing music with your one other friend, global equalizer that works with whichever music player you use, Bluetooth AptX for high-quality audio streaming, dual microphones with noise reduction for awesome recording in glorious stereo, and a M button that gives you one-click access to your music, so you can control your music on top of whatever else you may have on the screen.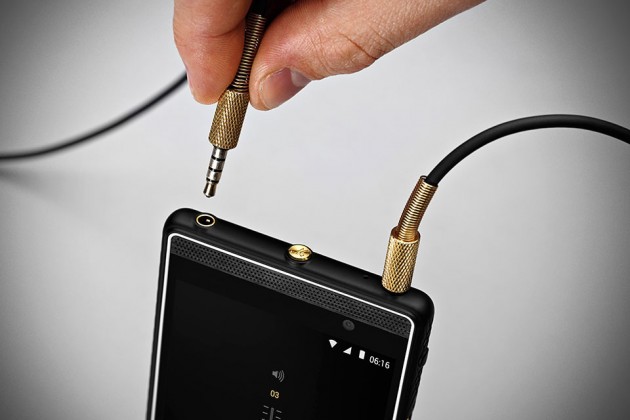 While the music-centric features lures us, it is the guitar amp-inspired design that really captures our attention. The matte black phone is punctuated by brass details found on the M button, the knurled volume scroll wheel, as well as both stereo jacks.
Other details include Qualcomm Snapdragon 410 chip with 1.2GHz quad-core processor, 2GB RAM, 16GB storage – expandable via microSD card, a 4.7-inch IPS 720p display with Corning Gorilla Glass 3 and anti-finger print coating, a removable 2,500 mAh lithium-ion battery, an 8MP AF main camera with flash, a 2MP front-facing item, and of course, the usual servings of connectivity and sensors including the likes of A-GPS and GLONASS, 4G LTE radio, et cetera.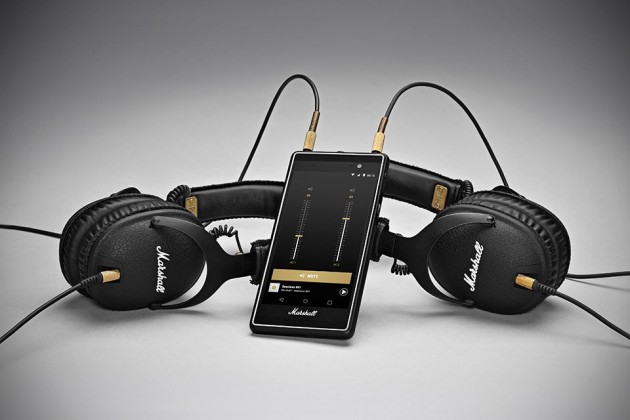 The Marshall Headphones London Smartphone is expected to be available in 22 countries worldwide. According to the official press, it is available for pre-order starting July 16 for delivery in "late August or middle of September, depending on country," but we don't see any pre-order button at the time of this writing. It will go on sale in August 2015 through Marshall Headphones web store. Expect to shell out 4,995 SEK (about US$580) for one.