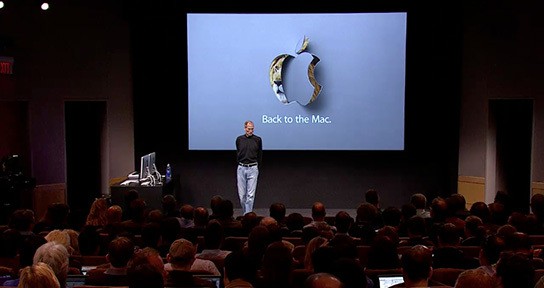 (photo source: apple.com)
just spent more than hour viewing the keynote on the Apple Special Event named "Back to the Mac". a few things were announced, including the 'sneak peek' of the 8th major Mac OS X release, Lion. the event kicked off with intro by Jobs, with Tim Cook giving the audience a run down of the current state of the Mac. i'm sure we have heard those many times over over the couple of weeks, so i won't go into that. besides, we are more interested in what Steve wanted us to know. yes?
[ad#Google Adsense-text-468×60]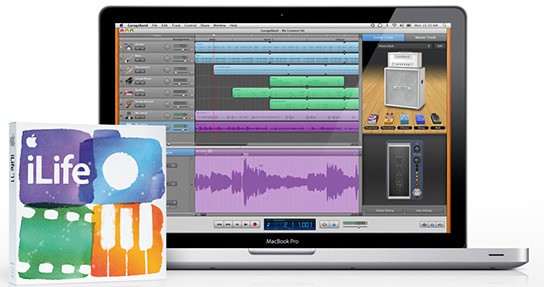 (photo source: apple.com)
the first to be put under the spotlight was iLife 11. this latest update contains the same apps within iLife and have several enhancements, most notably, to iPhoto, iMovie and Garage Band. just a quick run down of the announced features:
iPhoto – new full screen modes, Facebook enhancements (see people's responses of your posting), email photos within iPhoto, new slideshows, better books (better carousel user interface and better options), letterpress cards et cetera
imovie – all new audio editing, one step effects, people finder, news & sports themes, movie trailers, sharing video directing on Facebook and Vimeo (in addition to current MobileMe and YouTube)
garage band – Flex time, Groove Matching , more guitar amps & effects, new piano and guitar lessons, "How did i play?"
the iLife 11 will be shipped with all new Mac and upgrade is available now for existing users at US$49. i'm not quite a fan for iLife but the features definitely sounds interesting enough. perhaps i will just wait and see.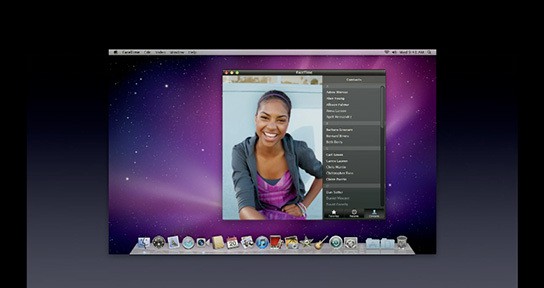 (photo source: apple.com)
and then there is FaceTime for Mac which allows Mac to FaceTime with mobile devices, i.e. iPhone 4 and the new generation iPod Touch (a demo was done which shows it is actually working) and the beta version is available now.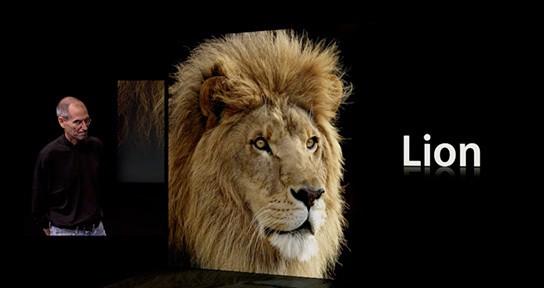 (photo source: apple.com)
up next is the thing that excite most Mac user… well, mostly. it's the 8th major release of Mac OS X, named Lion, which is schedule to be available in summer 2011. Mac OS X Lion is the result of Apple's experience with iOS on iPhone and iPad, which prompted them to port some of the wholesome features over to the upcoming Lion. several features were touched on, here's a quick rundown:
Mac App Store – 1-click downloads, free & paid apps, automatic installation & automatic app updates just like on the iPhone and iPad and further, apps will be licensed to be used on all your personal Mac
Multi-touch gestures via trackpad
Launch Pad (App Home screens – similar to what you see/use on your iPad/iPhone, including the ability to flip through pages of apps that you have installed)
Apps resume when launched
Mission Control – see all you are working on, moving thru the items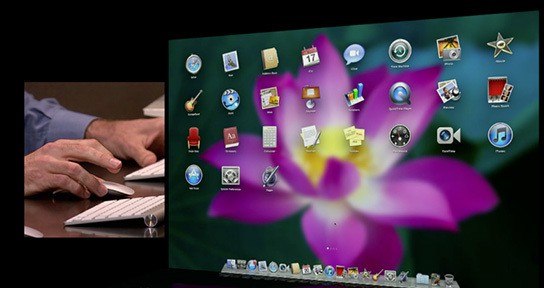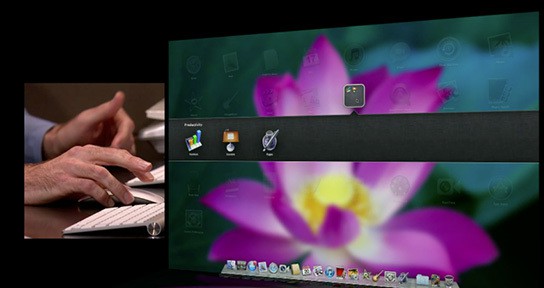 Mac Apps Store will be available to users in 90 days. not sure if there's any system requirements, but it won't be as exciting with the App Home Screens. at least that's how i felt.last but not least, Steve popped the famous '…one more thing' by Jobs and we were taken to the intro of the new generation MacBook Air. i must say, it does really looks stunning, and price point – tempting. the new MacBook is unibody as with the MacBook Pro, which means it is also machined out of a single block of aluminum and it's now available in 2 screen sizes, 11.6″ and 13.3″. the Air has no optical drive as per it's predecessor, and this time round it does have a hard drive, but instead, uses Solid State flash drives. the used of flash drives also helps the Air in shedding some fats. it the built-in webcam is now known as FaceTime camera – so i guess it will be known as FaceTime camera for future Mac as well, instead of iSight. the MacBook Air is available from today.