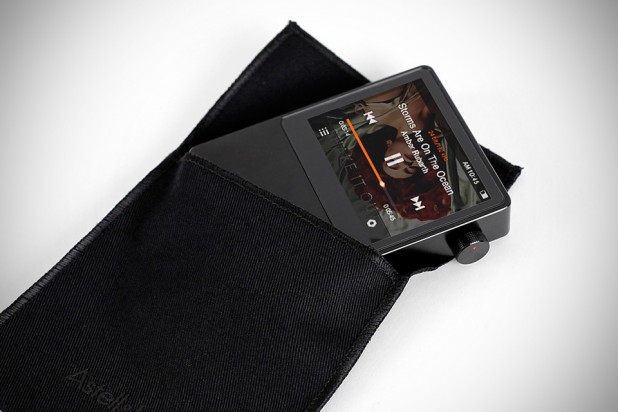 Astell&Kern AK100 MQS Portable System | US$699.00 | www.iriver.com
if you are a serious audiophile, we are guessing, a regular iPod isn't going to cut it for you. in such case, you might need a portable audio system that packs some real oomph – one such as the Astell&Kern AK100 MQS Portable System by iRiver. the AK100 is touted to be the "ultimate portable high-fidelity portable audio system" that supports high-resolution audio track playback up to 24bit/192kHz which is about six and half times better than those of a regular CD and natively, it has pretty much all the current popular audio file types covered, including FLAC, OGG, WMA, MP3, WAV and APE, with support for AAC to be available soon.
other features include an integrated Wolfson WM8740 high-performance DAC, a 2.4-inch capacitive IPS touchscreen with 320 by 240 resolution, Bluetooth 3.0 enabled, built-in 5-band equalizer, 32GB of onboard flash memory, dual micro SD memory card slots – each supporting up to 32GB and a built-in 200mAh lithium polymer battery offers up to 12 hours of continuous audio playback per charge. additionally, its onboard DAC allows it to be used as an external optical DAC supporting your audio devices such as computer, laptop, CD player and output them to your audio cans or speakers. all these audiophile electronic wizardry are packed into a sleek, brushed aluminum enclosure, punctuated by a few hard buttons including a set of very iPhone-ish hardware control buttons and large knurled volume control wheel.
if you haven't got a clue by now, the AK100 falls squarely into the high-end category and as such, it is understandably not some petty cash thrown into the river to own – each of these beautiful portable audio system will whack a good $699 hole in your wallet.
iRiver via HiFi Club [KR]